One of the best parts about working in the oyster industry is that you'll naturally find yourself in scenic, postcard-perfect coastal inlets and rustic seaside towns. This is why when Tamar Haspel at Barnstable Oyster announced that I'd be spending the afternoon counting, cleaning, bagging and tagging oysters, I didn't bat an eye. Repetitious manual labor out on the water? Throw me the nearest set of waders!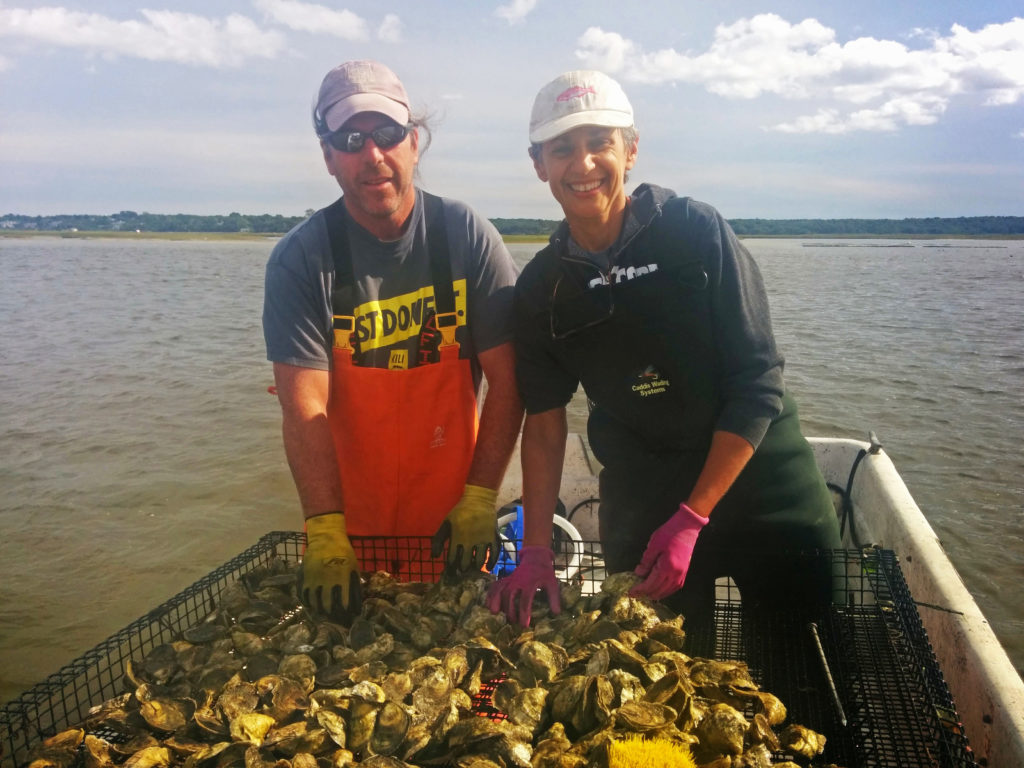 About two years ago, Nellie went to visit Barnstable Oyster immediately after Hurricane Sandy had swept through and pummeled much of the East Coast. Luckily, there wasn't much damage done to the oysters, and Barnstable Oyster has been growing slowly but surely ever since. I stopped by a few weeks ago to catch up and hang out with our favorite do-it-all oyster farmers, husband & wife power team Kevin Flaherty and Tamar Haspel.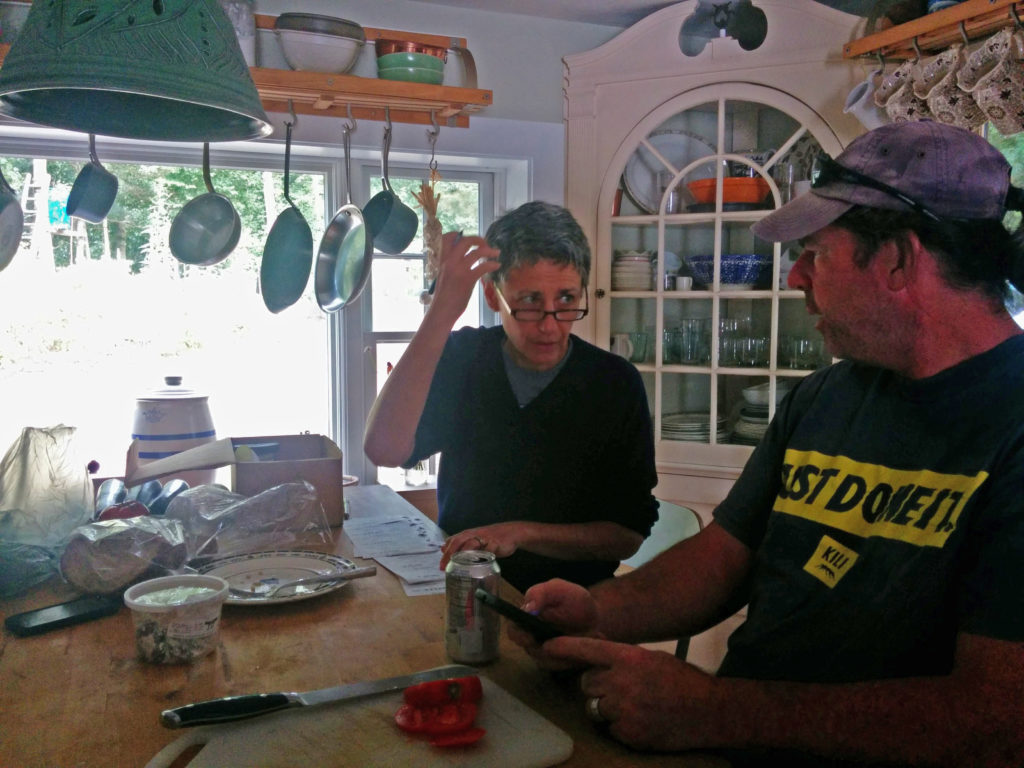 But first, the paperwork. Tamar and Kevin take safety regulations very seriously, and do their best to go above and beyond what is required. Each bag is marked with a tag to record the exposure time and the ice time, with the idea being that oysters that are harvested and cooled rapidly will not incubators for vibrio bacteria. Last year, after reports of vibrio-induced illness, there were widespread harvest closures in Katama Bay and Duxbury. This affects all growers at once, so it's paramount that everyone be vigilant and not cut corners. "We have two hours to ice the oysters after harvest, which means we must be at the dock well before two hours," said Tamar. "Based on the tides, we can know the exposure time for the oysters pretty easily, but the ice time is trickier to estimate. Unfortunately, the tags can't be written on when wet, and the oysters need to be tagged out on the boat."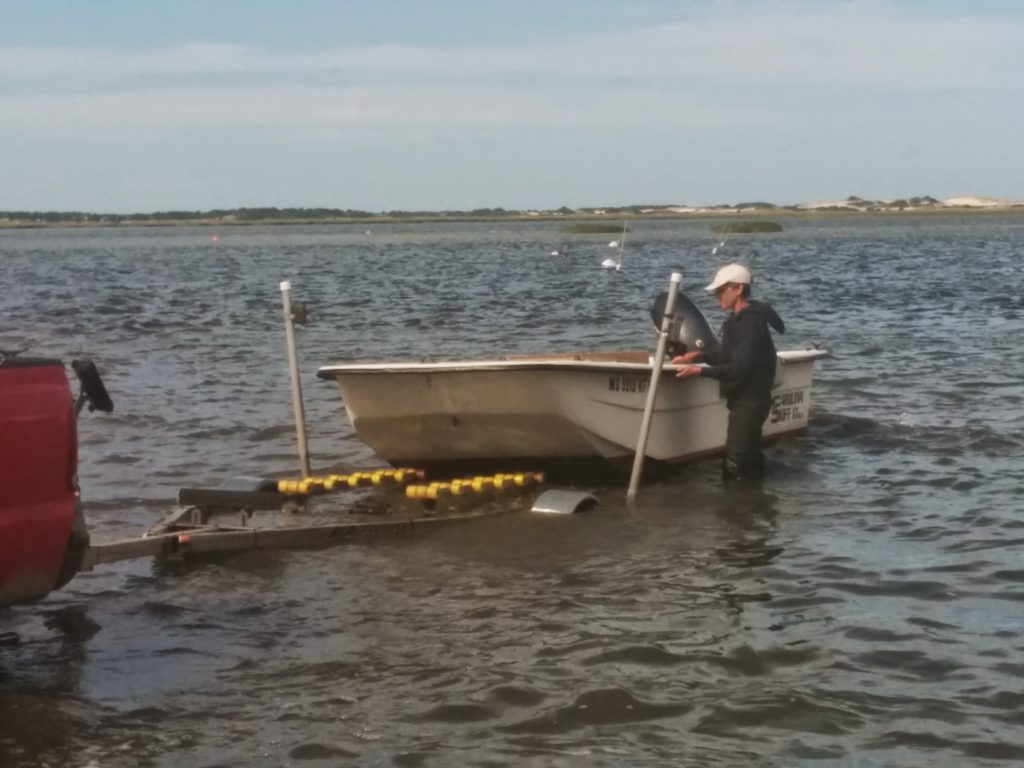 It was a common theme among oyster farmers, who are constantly trying to balance the best way to adhere to regulations and meet the practical needs of their operations. "The rules are applied to everyone equally," explained Kevin, "from people who don't have boats and just drive trucks straight onto culling flats, to people who have boats and also dockside facilities, to us with our shit pick-up truck that we'll run into the ground with saltwater corrosion. Some of the rules may seem silly and don't apply to us, but it does apply to someone. If we do have a particular way of doing things, we can ask an officer to come check us out and they'll make exemptions sometimes."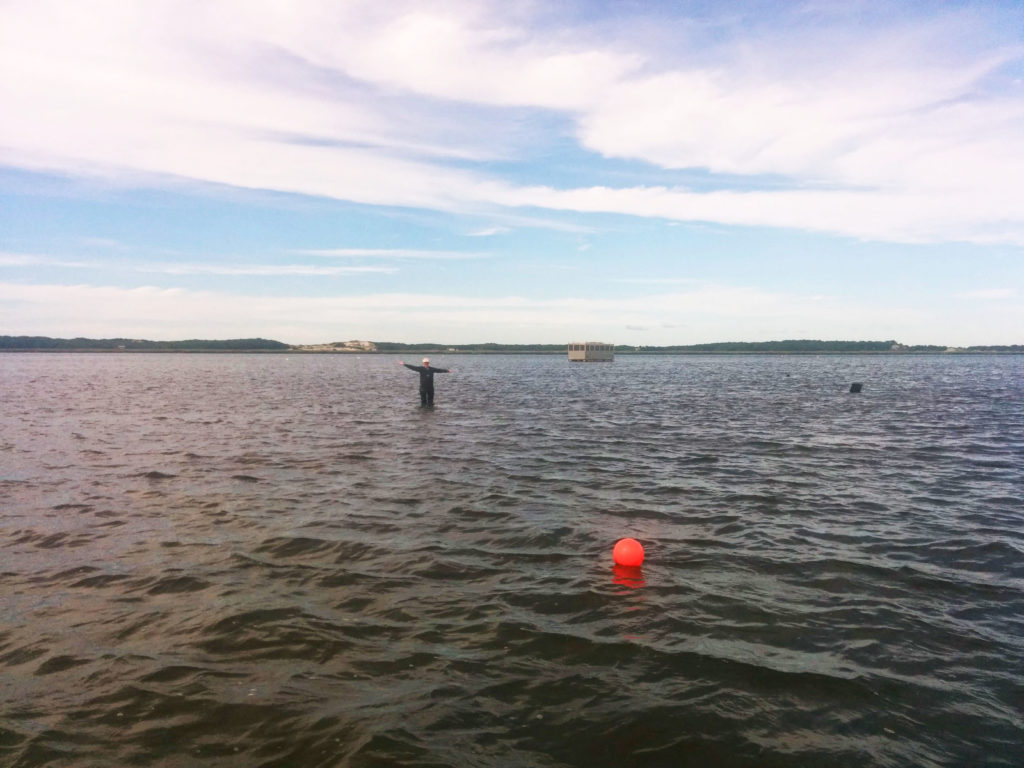 A short drive and bumpy boat ride later ("hold on to your hat!"), we were at the Barnstable Oyster lease. "Welcome to the Napa Valley of oysters!" said Kevin. "There's about 45 oyster leases here run by different farmers. We're friendly with all of our neighbors here." I looked around. Which indistinguishable patch of ocean was it?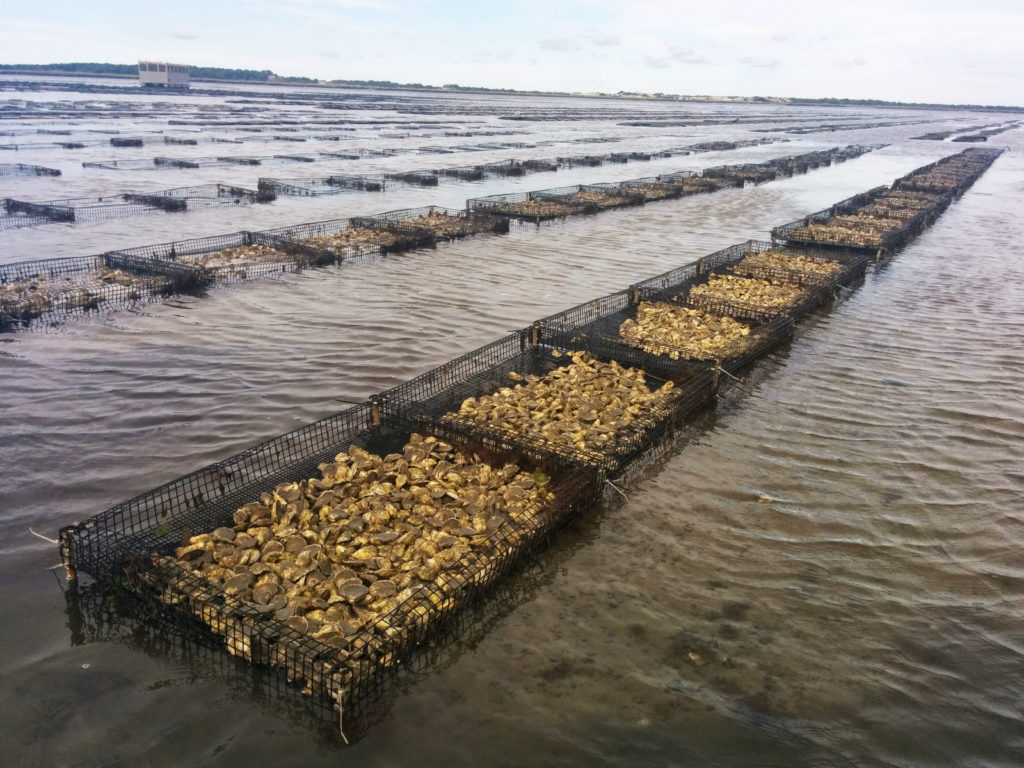 Then, magically the waters parted. In just thirty minutes, the tide had receded and row after row of shining oysters appeared. (Note to any filmmakers out there, we ought to have a time-lapse video of the bay to capture this incredibly dynamic place.)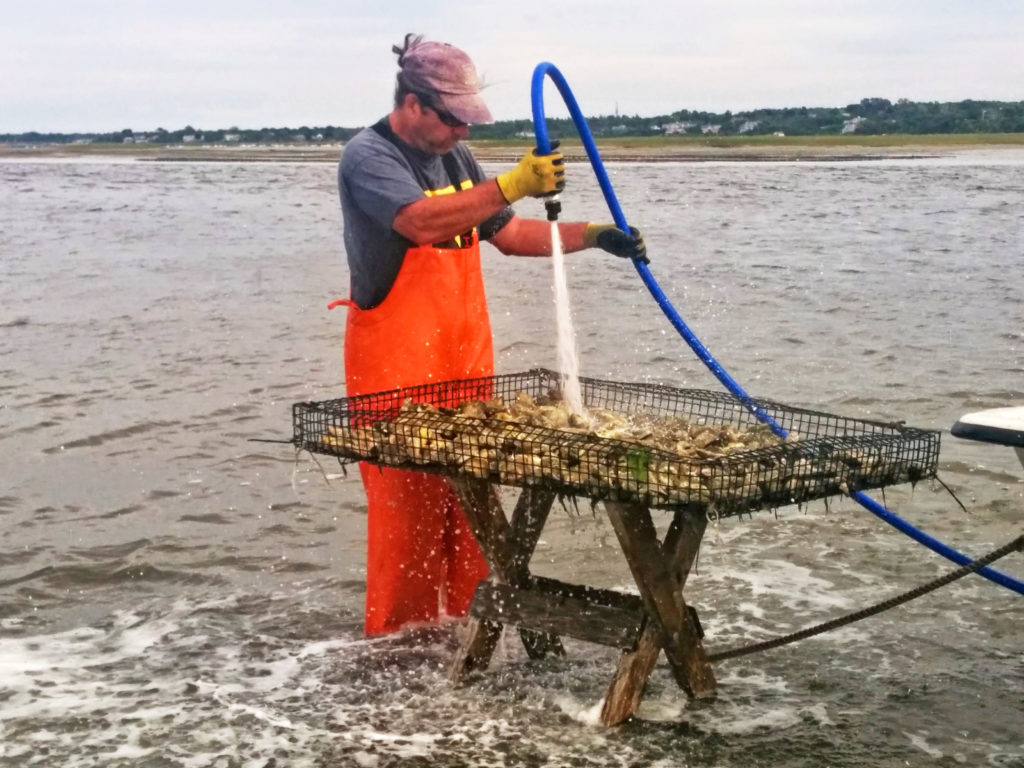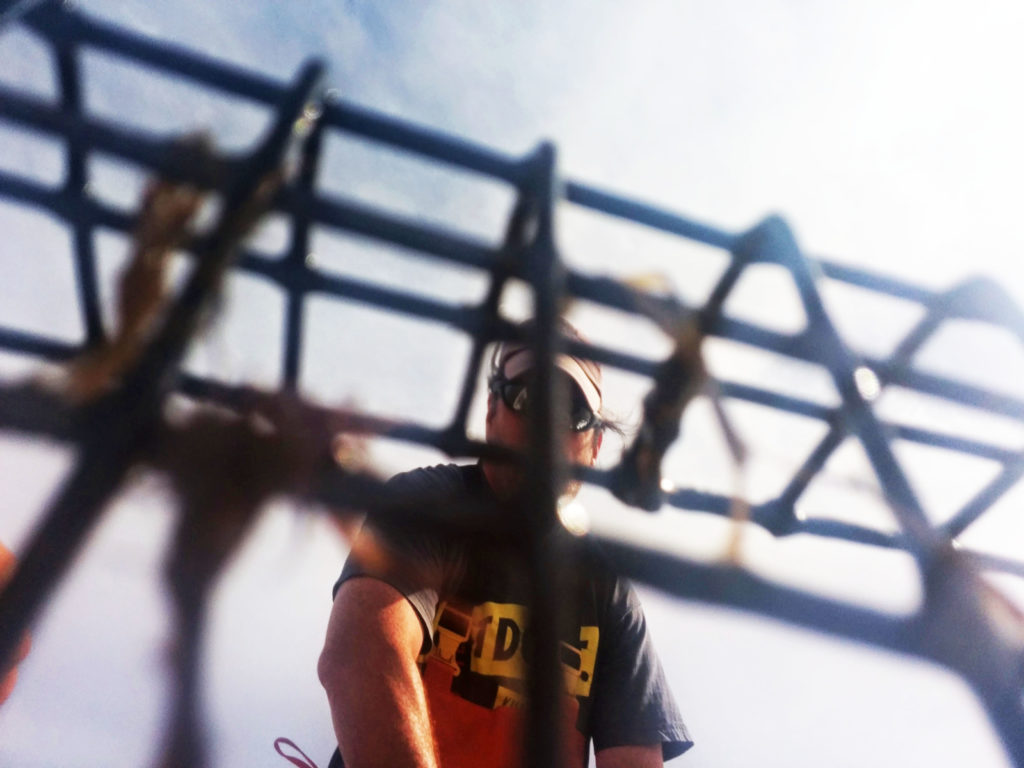 Meanwhile, Kevin was hard at work power hosing each tray of oysters. Tamar and Kevin are truly perfectionists when it comes to their babies, and we cleaned each one, picked off any stray barnacles and carefully counted them into bags. "Each bag of oysters is a 100-count, so count until 101 and then tie it off," said Kevin. We counted in silence, trying not to break each other's concentration, until we'd gotten through 19 bags of oysters, some of which would be destined for their spotlight at the Brooklyn Oyster Riot in two days. "My, aren't these beautiful animals!" Tamar exclaimed. "Sometimes I like to look at the shells and see which ones have upturned hinges, or downturned ones, or which ones are more rounded or crescent shaped. I wonder if it's genetic, or if it affects the taste, and how it all comes together." I chose a couple dozen oysters, up and downturned, and we packed them away for a late snack.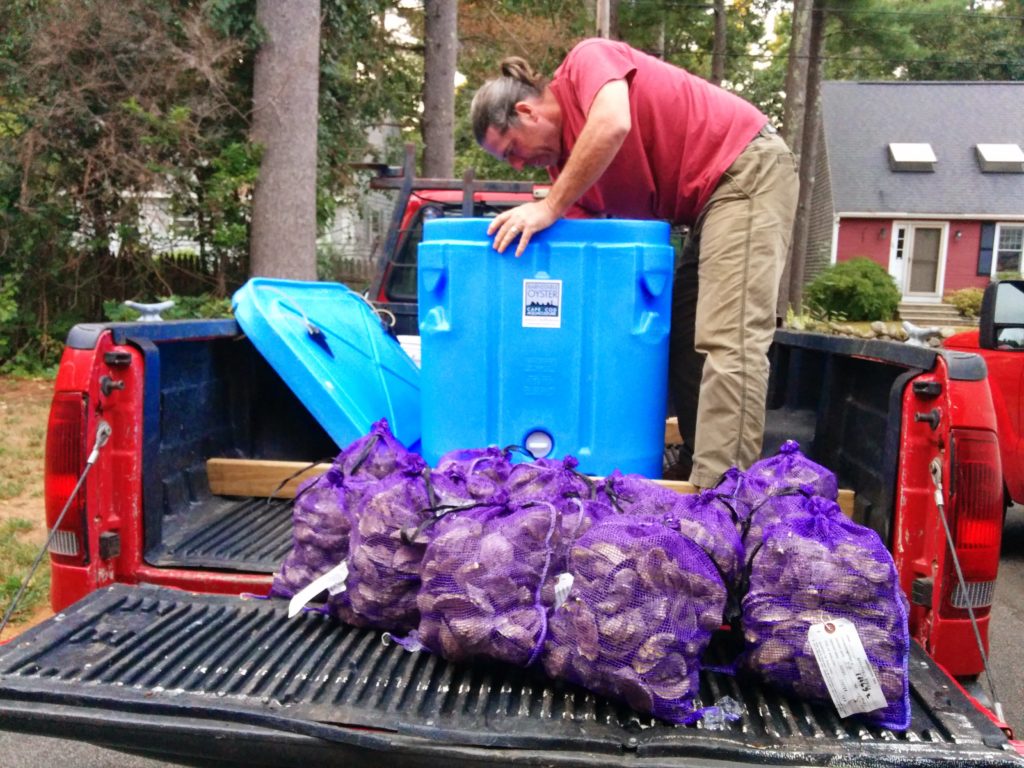 Back at the farm, Kevin iced the oysters and arranged them carefully in a cooler, with 2″ of ice on the bottom, 2″ around every bag, and 3″ on the top. According to regulations, oysters must be cooled to <50°F within 10 hours of harvest time. Kevin's next task would be to drop off his oysters at his interstate shipper's facility, from which they will be trucked to NYC. "We'll be driving for about 45 minutes and the oysters will cool off in that time, and today wasn't a terribly hot day. So, I'm hoping that by the time we get there, the oysters will already be under 50° when we deliver them." Sure enough, after unloading the oysters into the walk-in, the temperature gun read a cool 47°. Kevin grinned.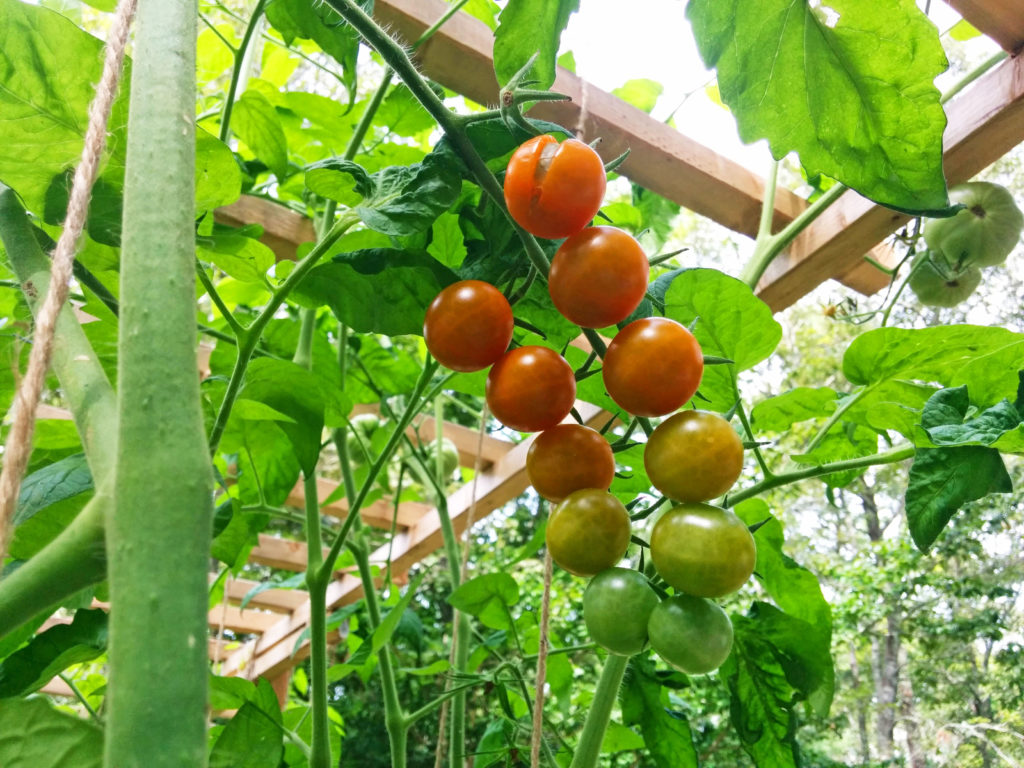 Now, here's the part that will make you truly jealous. Not only are Tamar and Kevin accomplished oyster farmers, growing one of the finest oysters I've ever seen, they are also chicken wranglers, beekeepers, oven builders, bread bakers, jam makers, vegetable gardeners, shed builders, log splitters, turkey smokers, master chefs, trout fishers, deer hunters and consummate party hosts. Oh, and Tamar is a full-time writer with a wonderful column in the Washington Post.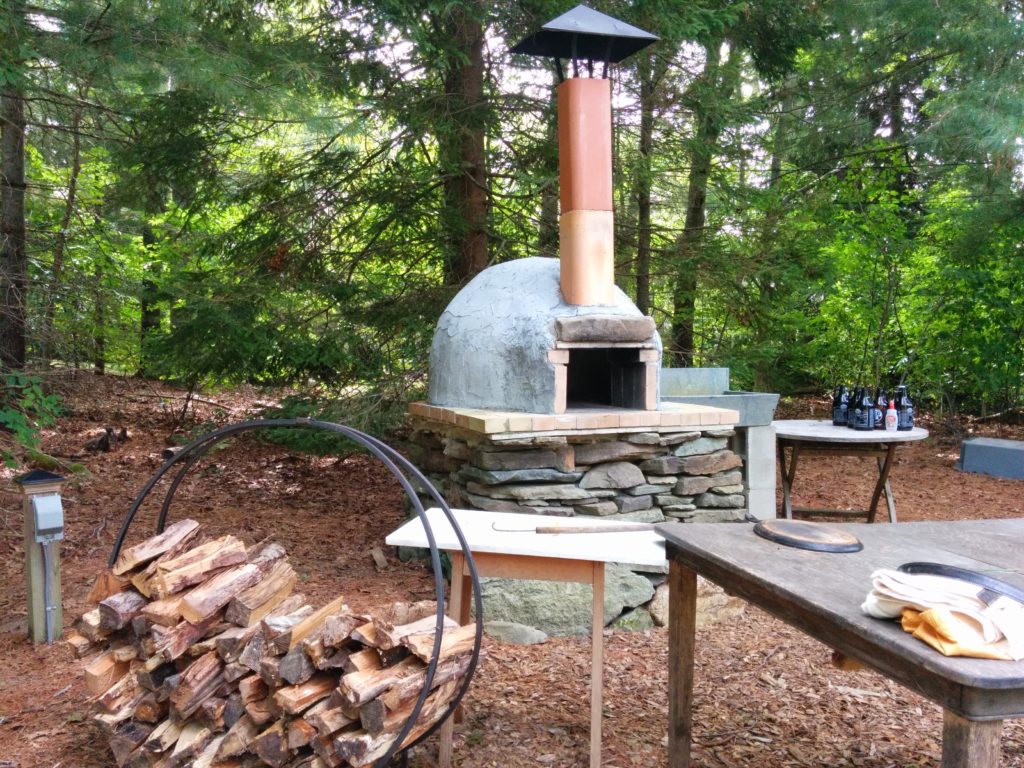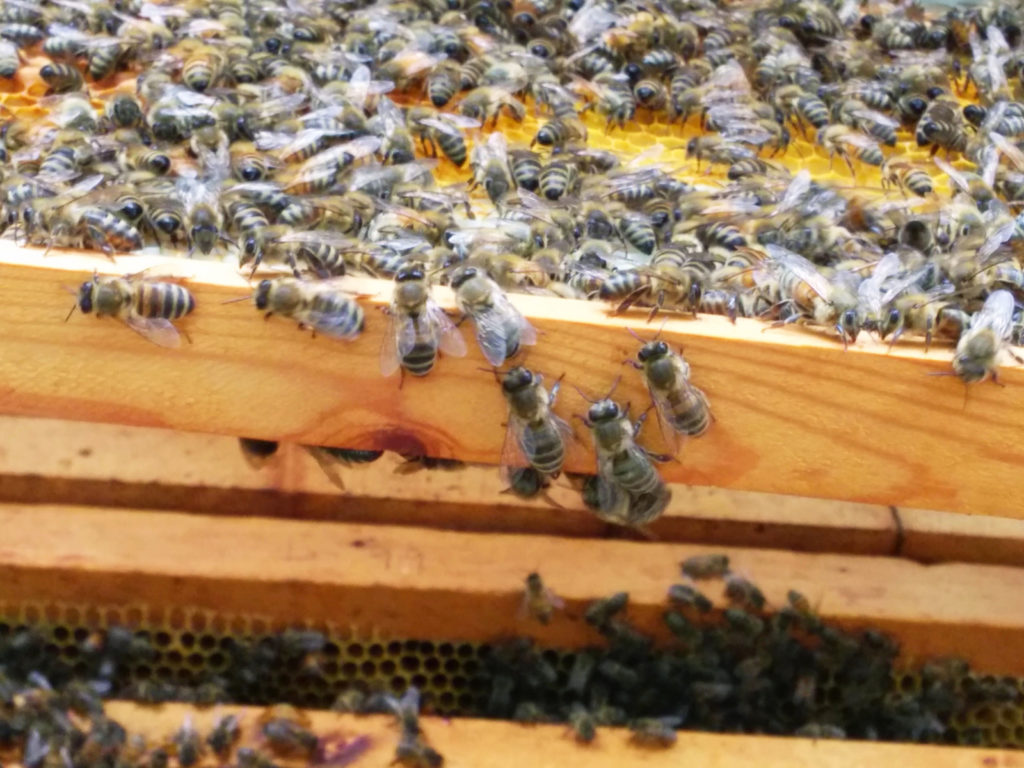 As we walked around the property, Kevin regaled me with stories of projects past and future. "Sometimes I work on things while Tamar is out of town," Kevin said. "Take this tool shed, a friend and I basically put it up in a week, so it was a surprise when she got back." We donned beekeeping hats and gloves and went to inspect the hive. "Don't worry, we'll use plenty of smoke, and wear loose, light colored clothing, so you won't get stung," said Kevin. "Why light colors?" I asked. "Because dark clothing makes you look like a bear, which is the natural enemy of the hive," Kevin replied. Frame by frame, we examined the hive for its ratio of honeycomb and honey, worker bees and drones ("look for the ones that are fat and lazy, like men"). Sadly, the hive wasn't holding much honey, which means the colony will need to be fed to ensure it makes it through the upcoming winter.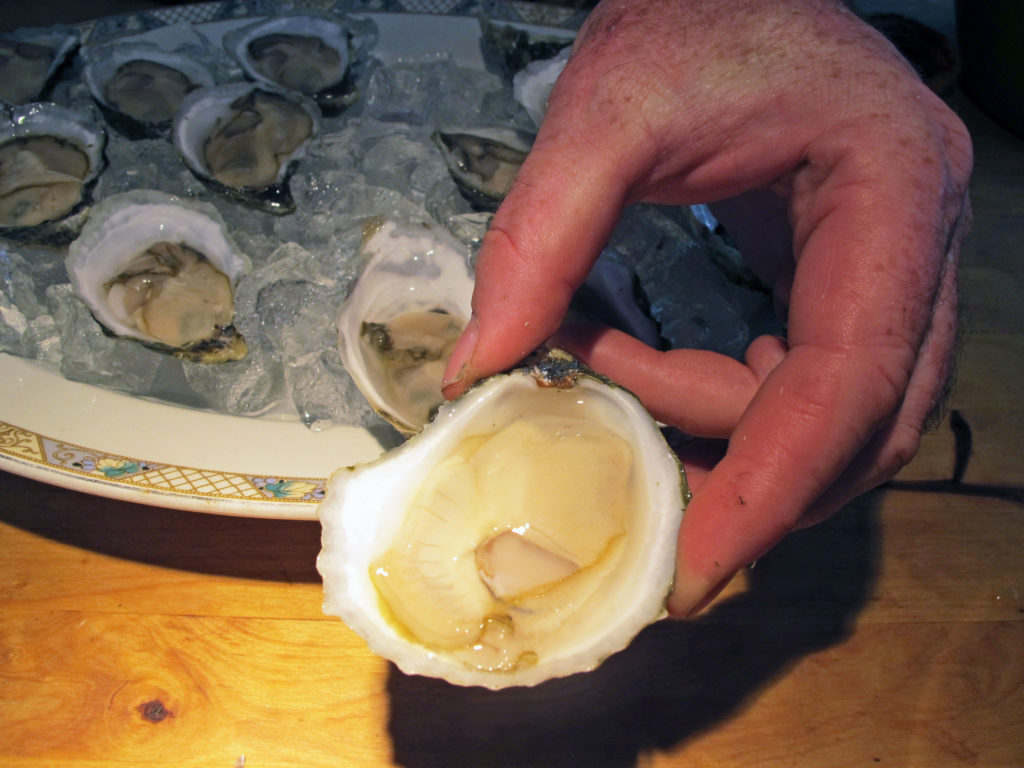 It was time for a quick round of oysters before the plane ride back to New York. We shucked and slurped each oyster, marveling at the complex dance of salt and honey on our tongues. "Man," said Tamar, "sometimes I forget how great it is to be able to bring home and eat your own oysters! Now if only we could land a bluefin tuna…"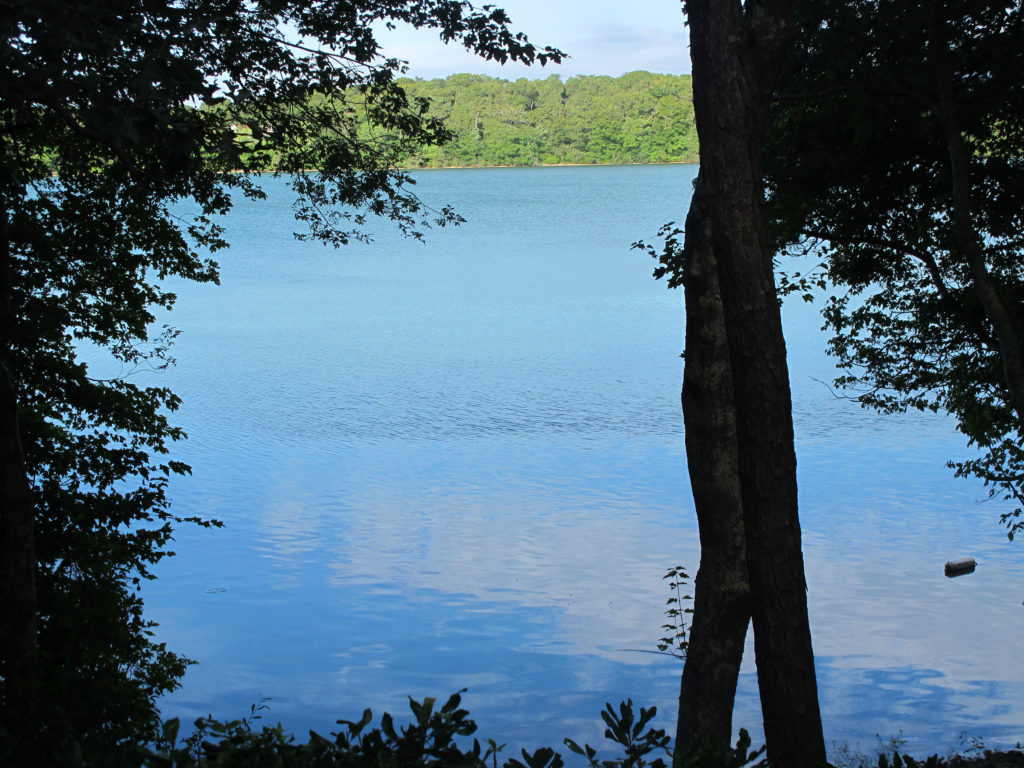 "Thanks for coming out," said Kevin. "I'm so glad you got to see where the magic happens!" Until next time!