Haven's Kitchen is a culinary school, specialty food shop and event space, located in an old carriage house in New York. Their mission is to spread the appreciation of sustainable, seasonal and local foods while educating home chefs. And what could be more sustainable than the hardworking, filter-feeder oyster? So, we were thrilled to partner with Haven's Kitchen last month to teach an interactive class on oysters.
Our intimate group of a dozen students asked lots of questions and participated in a lively discussion on oyster aquaculture techniques and the different species of commercially farmed oysters. This was followed by a diverse tasting of East and West Coast oysters, including the rare, quarter-sized Olympia, which is the only oyster native to the West Coast. While this oyster may come in a small package, it packs an intense sweet and musky flavor and leaves a metallic buzz on your lips. It is definitely worth seeking out if you are an oyster lover!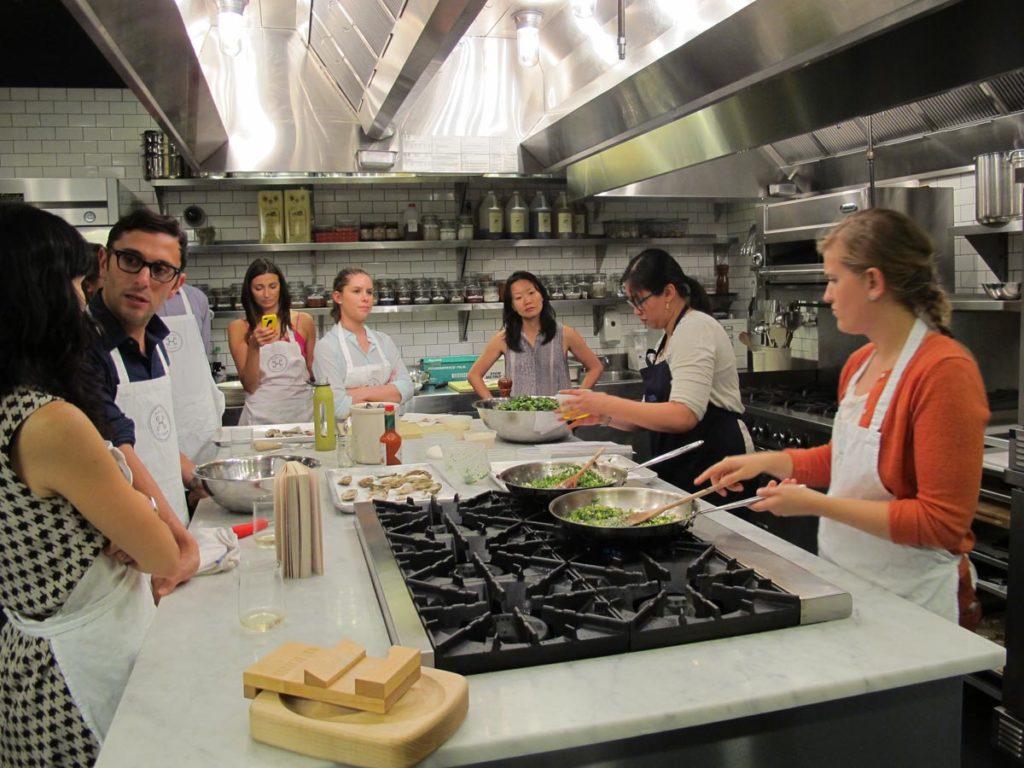 The lecture portion was followed by a hands-on shucking session. Armed with a kitchen towel and oyster knife, each student began to tackle the unshucked oysters on their plate. "It's not opening…oh wait, yes it is!" There's certainly something primeval about shucking and slurping your first oyster—you feel so empowered, knowing that you've conquered this craggy rock from the ocean. The remaining oysters were soon stripped of their top shells, and we proceeded to bake them with spinach, bacon and cheese for oysters Rockefeller. It's said that this dish is named after John D. Rockefeller, the richest American at the time, for the richness of the toppings. Sure enough, some of the Pernod and bacon-laced topping disappeared into hungry mouths before making it to an oyster.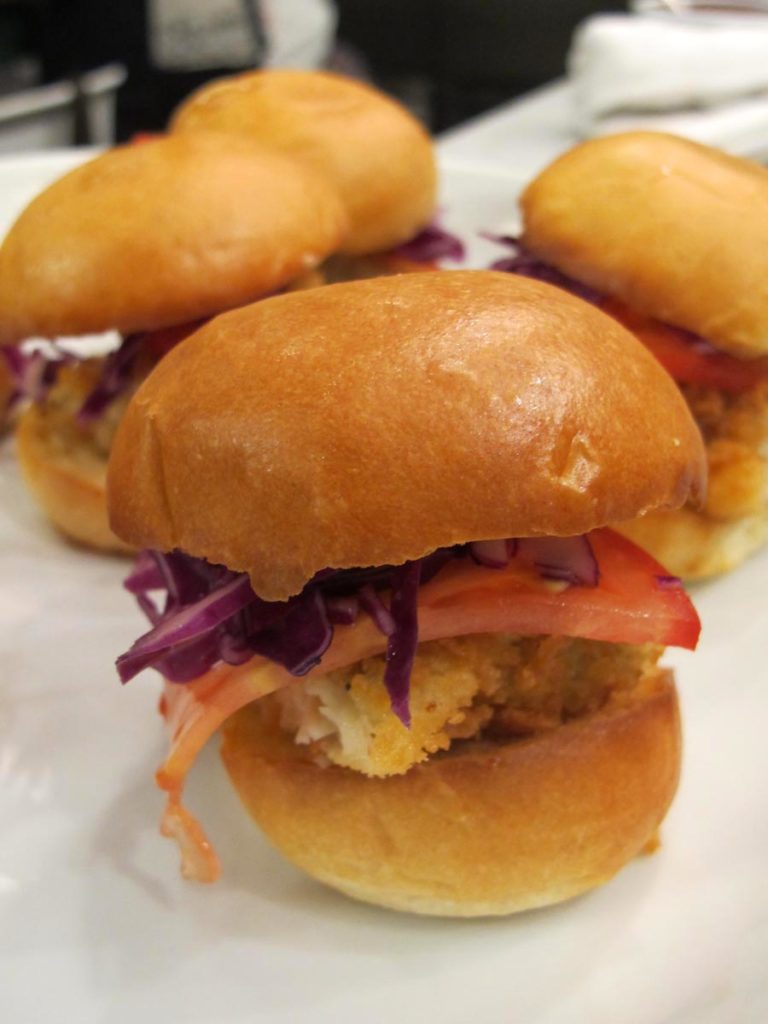 Next, there were oyster sliders to be made. With the help of some panko crumbs and hot oil, we fried the oyster meats and sandwiched them on mini-burger buns. It was a great finish to an evening of oyster connoisseurship, and everyone went home eager to share their new skills and knowledge.
If you'd like to join in on the fun, stay tuned for further announcements on our website about future classes, or sign up for our mailing list below!