This March marked my third year attending Seafood Expo North America (né Boston Seafood Show), and while there's always some carryover from past years, I found plenty of new and innovative products on the show floor.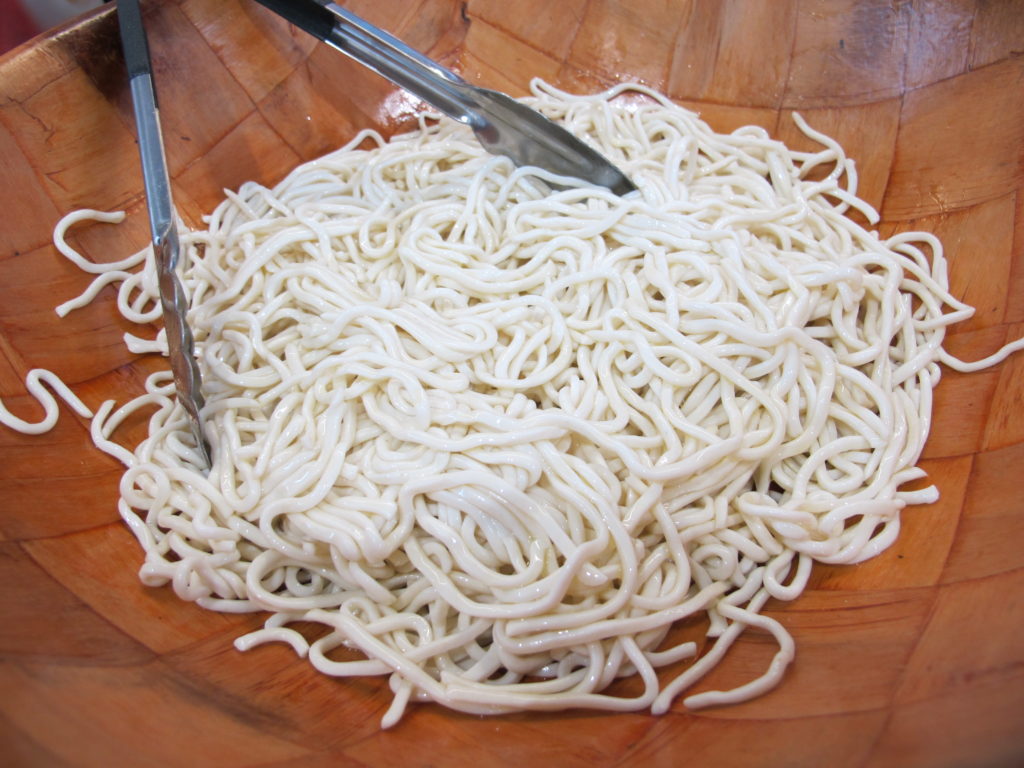 Have you ever had fish pasta? It sounds mundane but this isn't simply pasta with fish on top, it's pasta made out of fish. Pasta del Mar is 45% Alaskan pollock, and has a delightfully springy texture, not too different from al dente pasta. The fish flavor is pronounced but still approachable for the seafood-shy. The noodles come cooked and ready to go, so you simply need to heat them with some sauce or a light simmer in soup. This would be a fantastic addition to Asian noodle soups and Western-style seafood dishes, and a great way to introduce more seafood to our diets.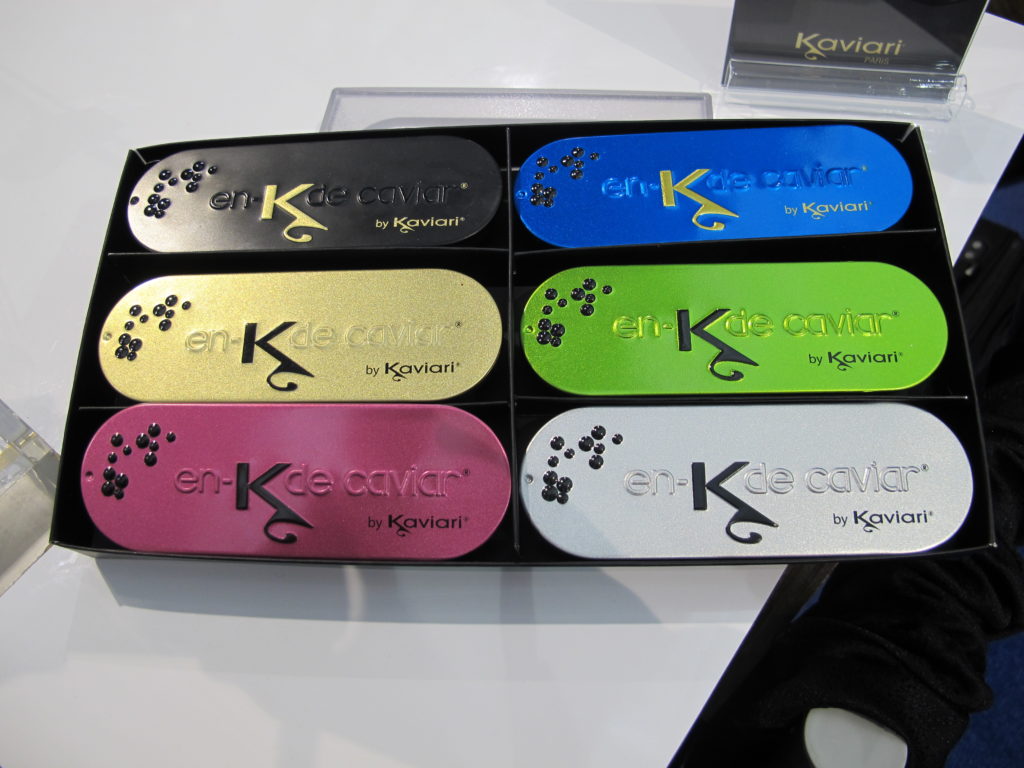 On the chic end of the market, Kaviari has introduced individual size caviar tins. As I walked by the stall, I couldn't help stopping to gaze at the slick, metallic colors. Each tin comes with a sliding lid and spoon tucked inside with 15 g of caviar. It's the perfect splurge for first class flights, luxury hotels stays, and gift bags. You can also get tins designed with your company's logo; I saw some tins customized by the Waldorf-Astoria Hotel and FIAC, the French contemporary art fair.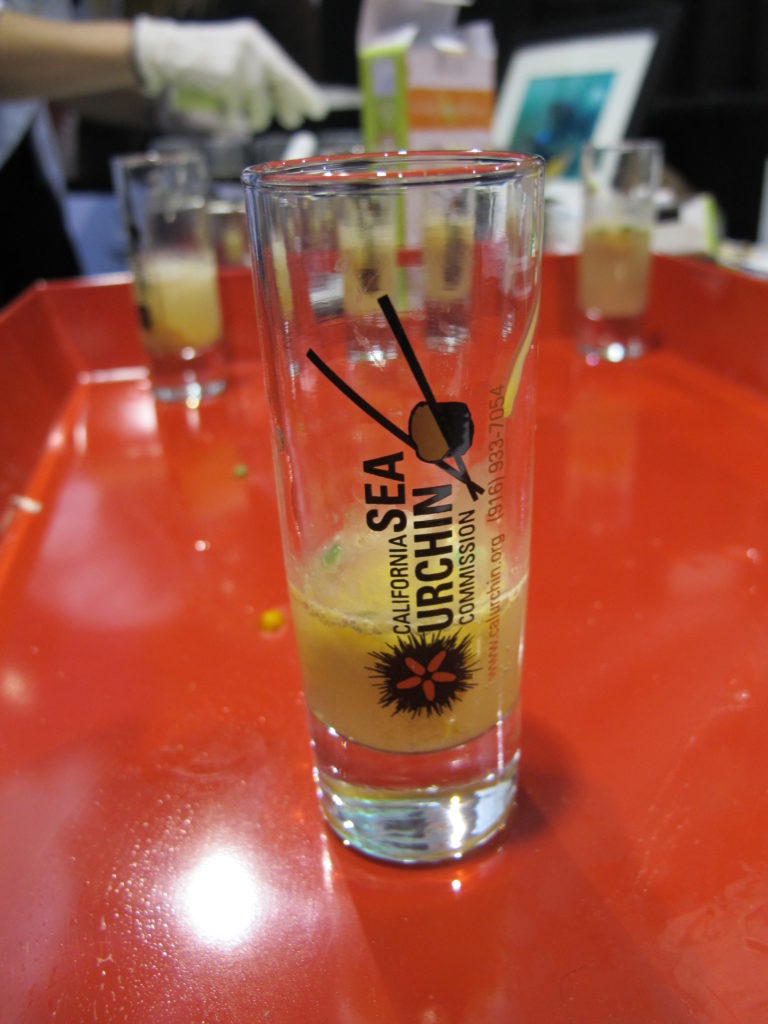 The CA Sea Urchin Commission was passing out sea urchin shots made with ginger beer and a bit of wasabi. Sea urchin is a love or hate food, but even the haters were pleasantly surprised at how the creamy sea urchin played well with the ginger and wasabi notes. The drink was a nice break from the abundance of fried fish samples. Even better, you got to keep the shot glass afterwards.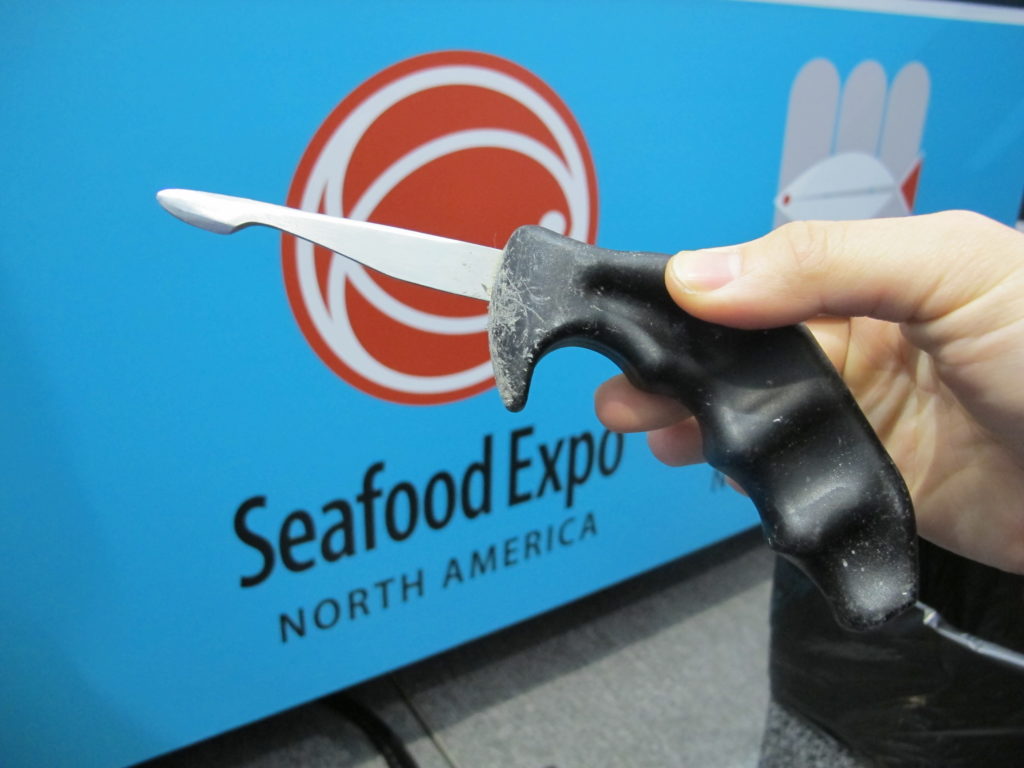 At the Oyster Master Class, famed shucker and restauranteur Patrick McMurray demonstrated his custom-designed shucking knife. Most oyster knives have straight blades and handles, but this knife had an asymetric blade designed to quickly tunnel into the oyster shell and pop it open. The handle is also curved with a comfortable gripping surface, unlike the straight handles that I've seen elsewhere. When asked if he uses different knives for different oysters, McMurray said, "When you're working with five species and 16 types of oysters, you don't have time to change your blade. The knife should be able to do all oysters. You want one knife to rule them all." So, there you have it. This is probably the first all-purpose oyster knife designed by a pro oyster shucker, and it'll be interesting to see if it takes off when the knife goes to retail later this year.
Of course, the best part about the convention is the opportunity to meet with oyster and seafood professionals from around the world. We checked in with many of our oyster farmers and suppliers, and forged new connections around the world. We're looking forward to next year's convention already!