Chefs working inside a cloud of fragrant mussel broth. Cutting-edge design for contemporary household fixtures. A cascading chocolate fountain enrobing tart, crimson strawberries. Welcome to the Taste of T, an annual food and architecture showcase held annually by the New York Times Magazine.
To begin the experience, we were shepherded to the tenth floor of the Architects and Designers building, where gleaming kitchen appliances and stunning displays of décor greeted us. A colorful row of Smeg refrigerators from Italy beckoned in audacious colors that you could pair with your Vespa. Black slate walls were covered with chalkboard scribblings, reminding you that "Great taste is forever!"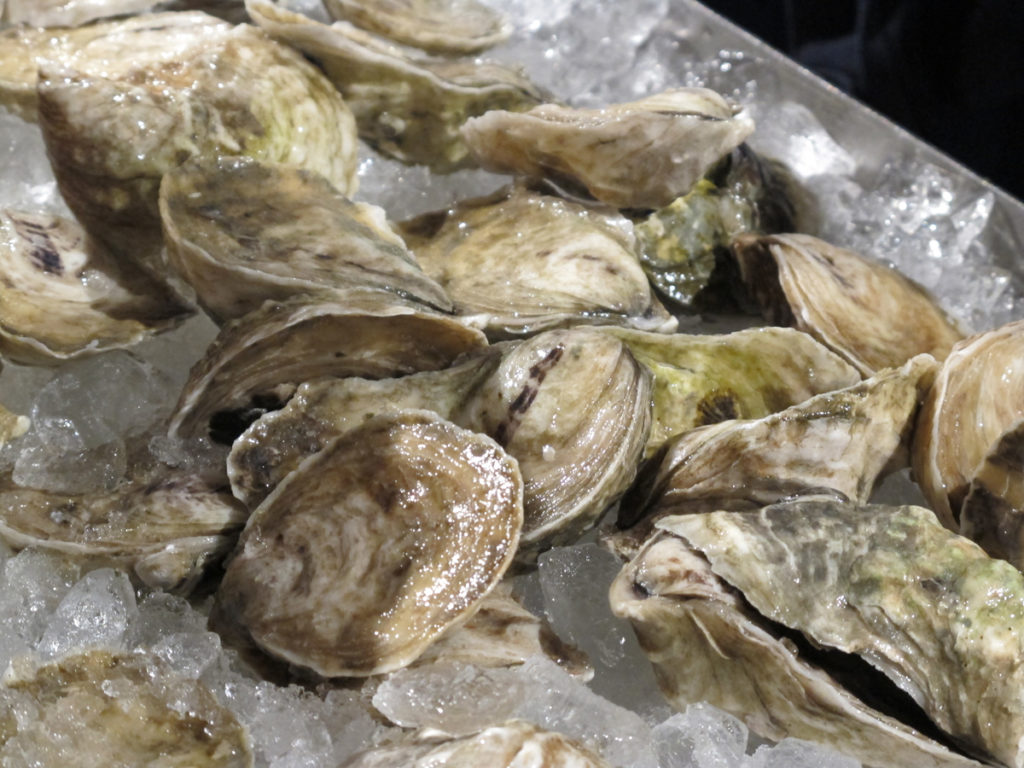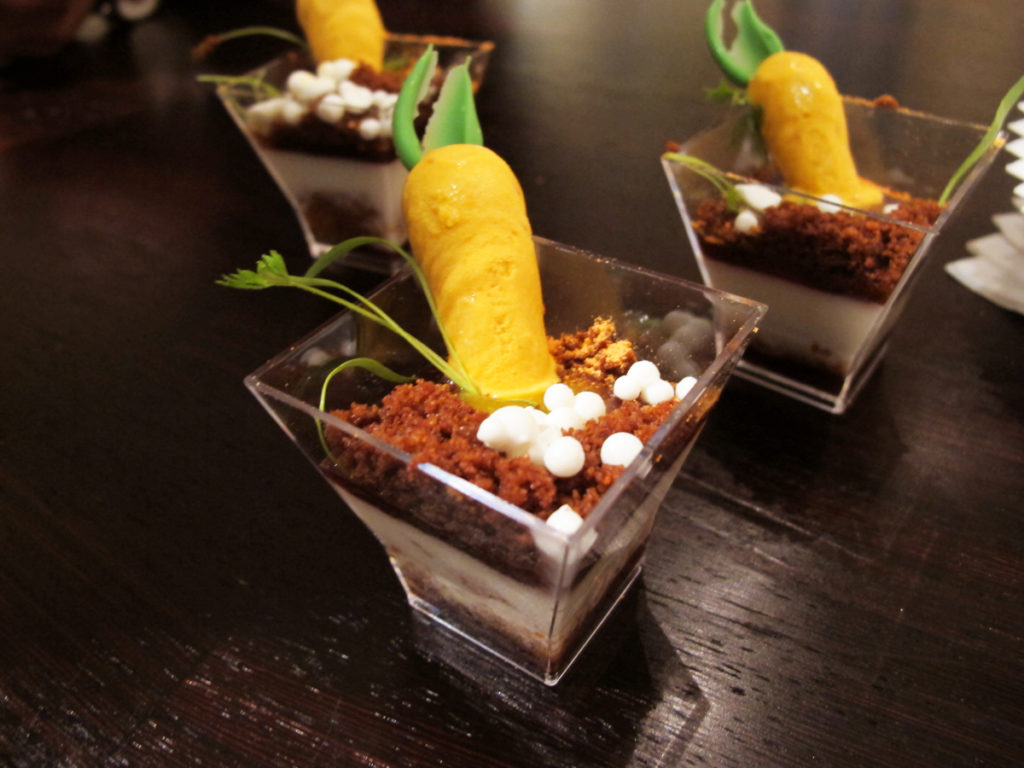 Speaking of great taste, let's not forget the real prize at hand: the food. The Taste of T features many of the city's top chefs at cooking stations sprinkled throughout the exhibits. They chopped vigorously on marble countertops and fired up the premium ranges, wowing the crowd with truffled pork belly, Marcona almond gazpacho, and Nutella tiramisu. Chef George Mendes from Aldea offered an incredibly rich soup made with P.E.I. mussels. I also loved the tart Concord grape jam in the deconstructed carrot cake from Chef David Carmichael at Gilt.
Le Cirque was featuring our Barnstable oysters for a pairing with Moet & Chandon champagne, and sous chef Andy Choi grinned at me as he demonstrated how to shuck an oyster for the crowd. "See this hinge?" he pointed. "You want to put the knife here, and push it in gently but firmly and—pop—it comes right off!" Easier said than done. We all admired his perfectly shucked oysters, full of briny liquor and smooth as a silk handkerchief. I slurped one down greedily, feeling an explosive burst of brine tempered by a bit of peachy sweetness.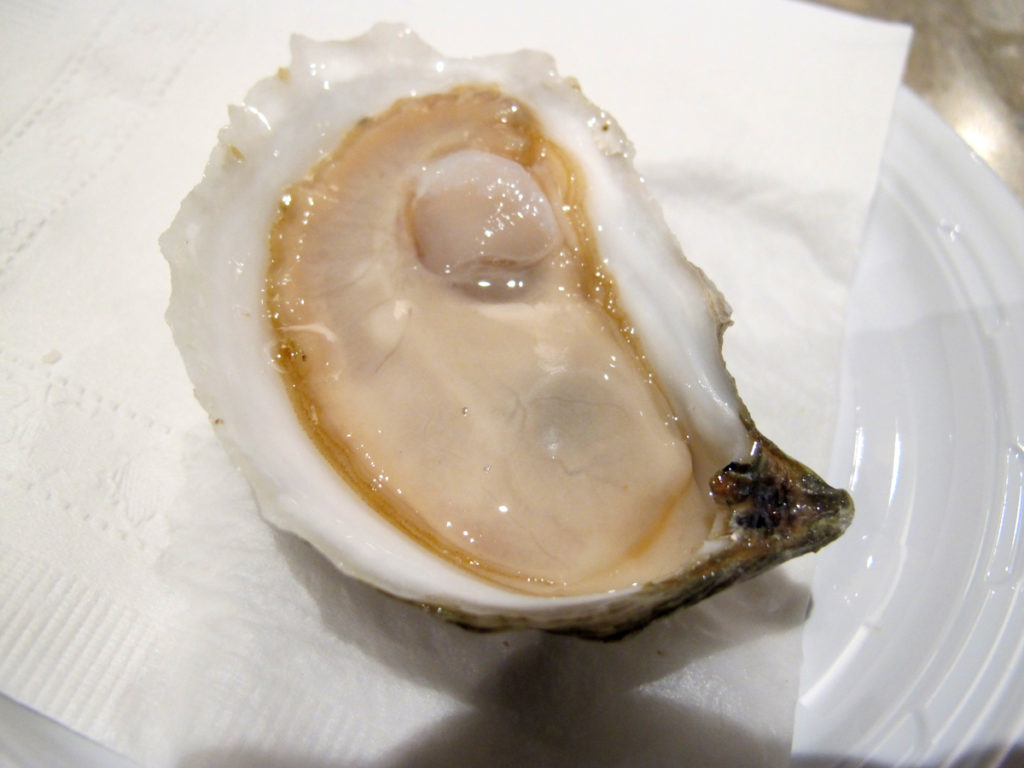 As I wandered outside, I overheard a spirited discussion on the best dish of the night. "I really liked the French onion soup," said one man. "But you know, the oyster was definitely the best thing I tasted tonight—you could not have asked for a better oyster. In fact, that may have been the best oyster of my life!"
My work here is done.