Just in time for the warmer weather, we're excited to announce the next NY Oyster Lovers Meetup will be held at Littleneck, Brooklyn's most charming New England-style raw bar and seafood shack! We'll be meeting on Monday, June 3rd at 6:30 pm at 288 3rd Ave in Gowanus, just a few blocks from the R and F trains. The folks behind Littleneck may be new to the restaurant industry, but their enthusiasm shines in their simple yet elegant food. In their first year, Littleneck was lauded by the NY Times and Time Out for top notch clam and lobster rolls. Just for us, they've put together the following all-oyster menu:
Raw Bar: approx. half dozen oysters per person with mignonette, granita, smoke, etc.
Ocean Broth with Oysters and Seaweed
Fried Oyster Po Boy with Cole Slaw
Dessert (tbd)
This dinner will be $45 plus tax and tip. If you order any drinks or other menu items a la carte, please settle those with the server on your own. (Note that Littleneck is cash only.) Our group is capped at 15, so if you're interested in joining the fun, sign up today before we're out of space! Note: refunds will not be issued for this event, so please be confident that you can make it.
RSVP: http://www.meetup.com/New-York-Oyster-Lovers/events/119517372
See you there!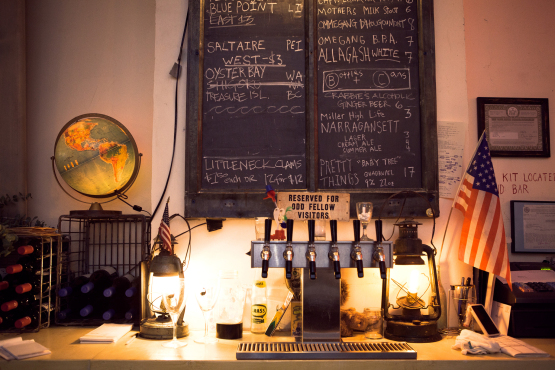 Photo: TimeOut NY