We've had a wet winter and chilly spring here in New York, one that has stymied the plans of gardeners and farmers hoping to get an early start to the growing season. While they aren't plants dependent on photosynthesis, oysters do go dormant in winter months and depend on warm waters to grow. With the frigid temperatures we've been having, I'll confess that I didn't visit the oyster garden as regularly as I would have liked. Luckily, the cage was still intact where I left it in December.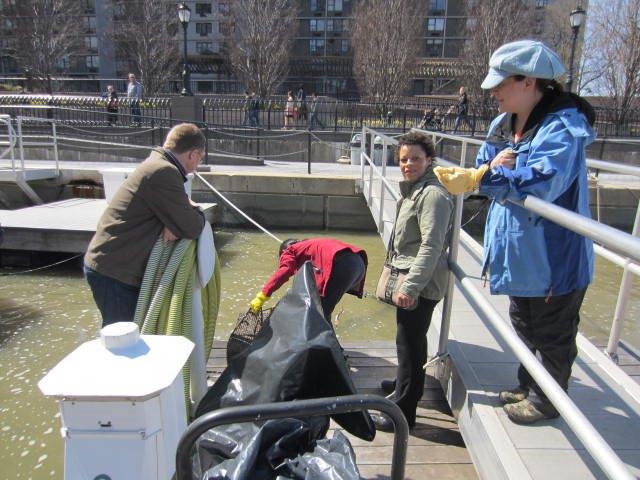 April is the last mandatory data collection month for the oyster gardening season, so I invited members of the NY Oyster Lovers Meetup to join me for the final count. I pulled the cage onto the dock, and was relieved to see there weren't too many sea squirts or other biofouling.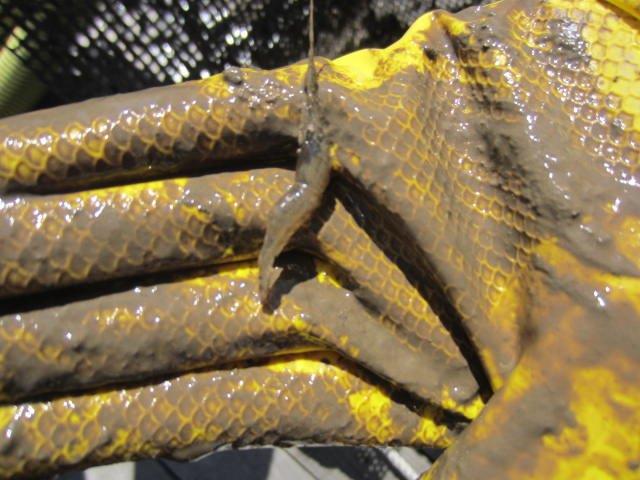 We did find a few stray brine shrimp inside the cage. Extremely local popcorn shrimp, anyone?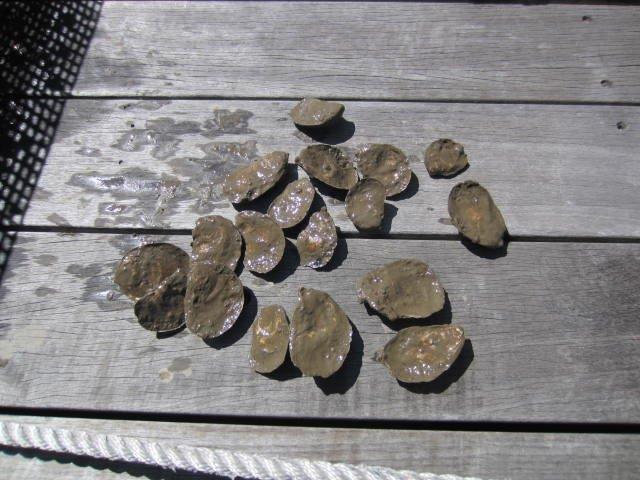 Here's the surviving oysters, a measly collection of 18 bivalves valiantly hanging on. You may recall that the sample pool began with 50 oysters last July, which fell off to 24 by December. So, the mortality rate for the Dec-April period was not as harsh as the fall, but it is still sobering to have a 64% of your oysters dead. The average length of the surviving oysters was 54.4 mm in April, down slightly from 54.5 mm in Dec. In July, the oysters were an average length of 41.5 mm, so we can see that the cold winter waters definitely stalled growth.
I'll be picking up the cage in June and returning the oysters to the Baykeepers program. Hopefully, all of the surviving oysters will still be kicking around, shells closed, at that point!
---
Previously:
Oyster Garden: The Numbers Are In
Oyster Garden Tales: A Cage Full of Worms
Oyster Garden Tales: Invasion of the Sea Squirts
Oyster Garden Tales: What Are These Little Squirts?!
How Does Your Oyster Garden Grow?