Abalone has long been associated with Asian cooking, and we're certainly big fans of braised abalone with ginger and soy sauce. However, abalone can also lend itself to other international cuisines, particularly dishes that use light-handed treatment of seafood to allow the natural flavors to shine. This ceviche with abalone and kumquats is a great example of abalone with a contemporary twist. Just look at those vivid colors!
Here at Element Seafood, we carry blue abalone that is farm-raised in New Zealand. To order or sample the abalone, just give us a call. For more information on the history of abalone production and where it can be found, see our profile "Abalone: Much more than just a pretty shell."
Abalone Ceviche with Kumquats
Serves 4-6
2 abalone, sliced thinly into strips
6 kumquats, deseeded and sliced in thin slivers
1-2 serrano chiles, finely diced, deseeded to taste
¼ cup cilantro, chopped
2 tbsp red onion, diced
4 limes, juiced
Pinch of salt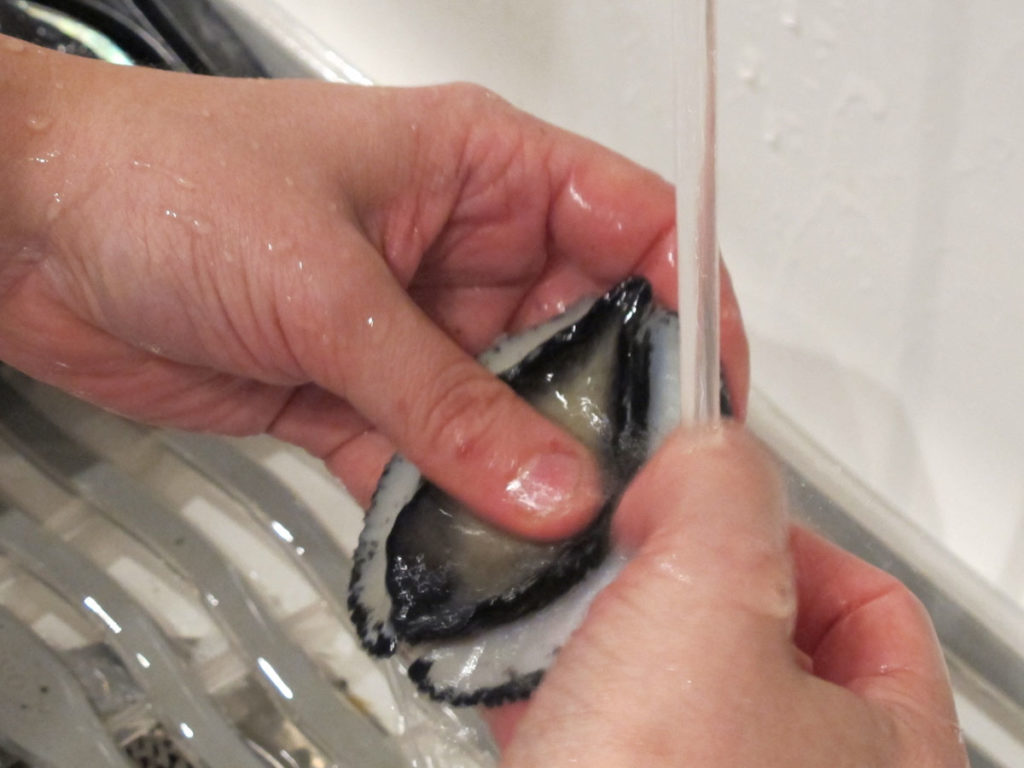 Remove the abalone from its shell, discard viscera, and clean around the edges. For a detailed guide on how to clean abalone, click here.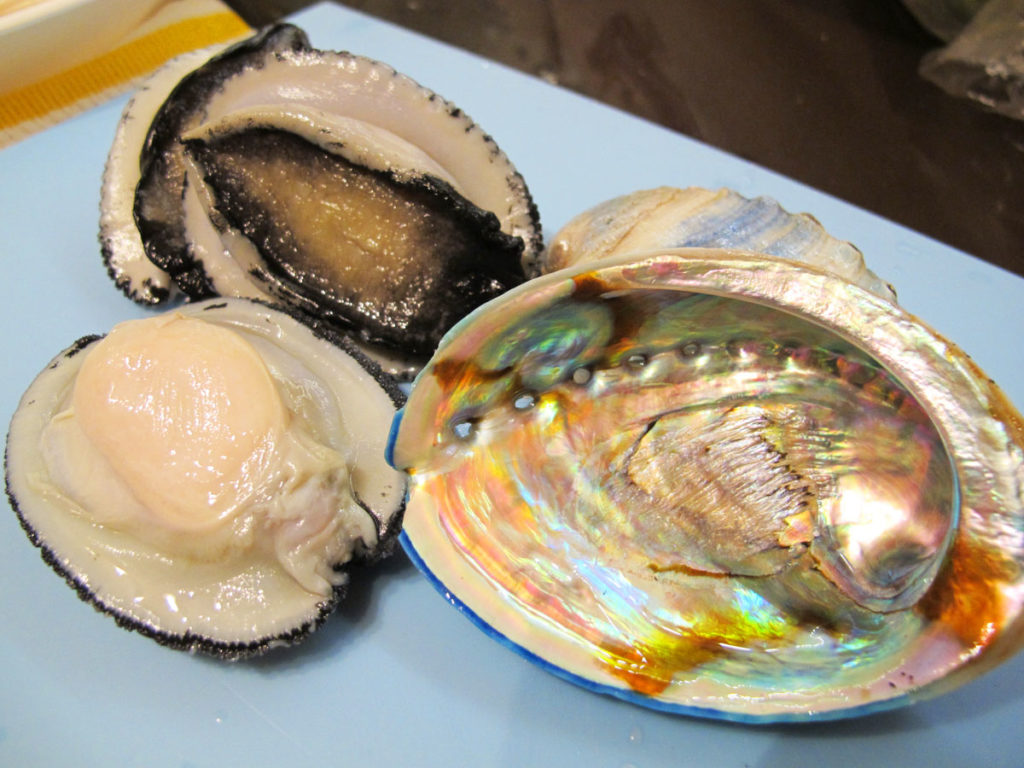 The cleaned abalone with its iridescent shell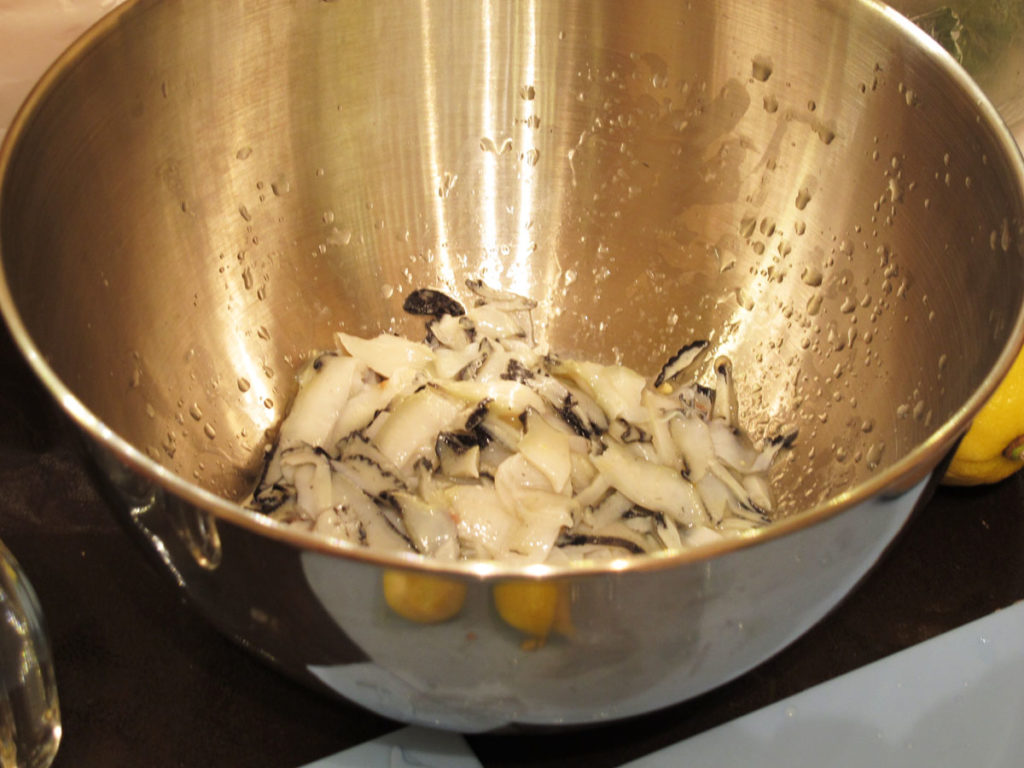 Using the sharpest knife available, slice the rounded top half of the abalone off to create a flat, stable surface. Then, slice the abalone into thin strips. Be very careful, as the abalone is slippery!
Toss all of the ingredients into a bowl and mix. Let sit for at least 30 minutes or chill for up to 24 hours before serving. Serve with tortilla chips.