Have you tried head-on shrimp? They may be a bit intimidating to look at, but keeping the shells and heads intact will pack fantastically intense flavors into shrimp dishes. Like lobster, the heads of shrimp are juicy with fats, a wonderful treat for shrimp and seafood fans.
If the idea of serving shrimp heads makes your guests queasy, you can remove them but do not throw them out! The heads can be used for shrimp stock; simply throw them into boiling water with some garlic and onion for a great soup or sauce base.
In this recipe, the subtly sweet flavor of the shrimp is complemented by tomato and garlic sauce, then served over pasta. Before cooking though, the shrimp are passed through a mixture of cornstarch and egg whites, a technique used in Chinese cuisine called "velveting," which keeps meat silky smooth and prevents it from getting tough. Try it out with this recipe and let us know what you think!
Linguini with Head-On Shrimp, Tomatoes and Garlic
Serves 6
3 tbsp plus 1 ½ cups dry white wine
4 egg whites
2 tbsp cornstarch
4 lbs large head-on shrimp, unpeeled
2 lbs fresh long pasta
4 tbsp olive oil
3 cloves garlic, whole
28 oz can diced tomatoes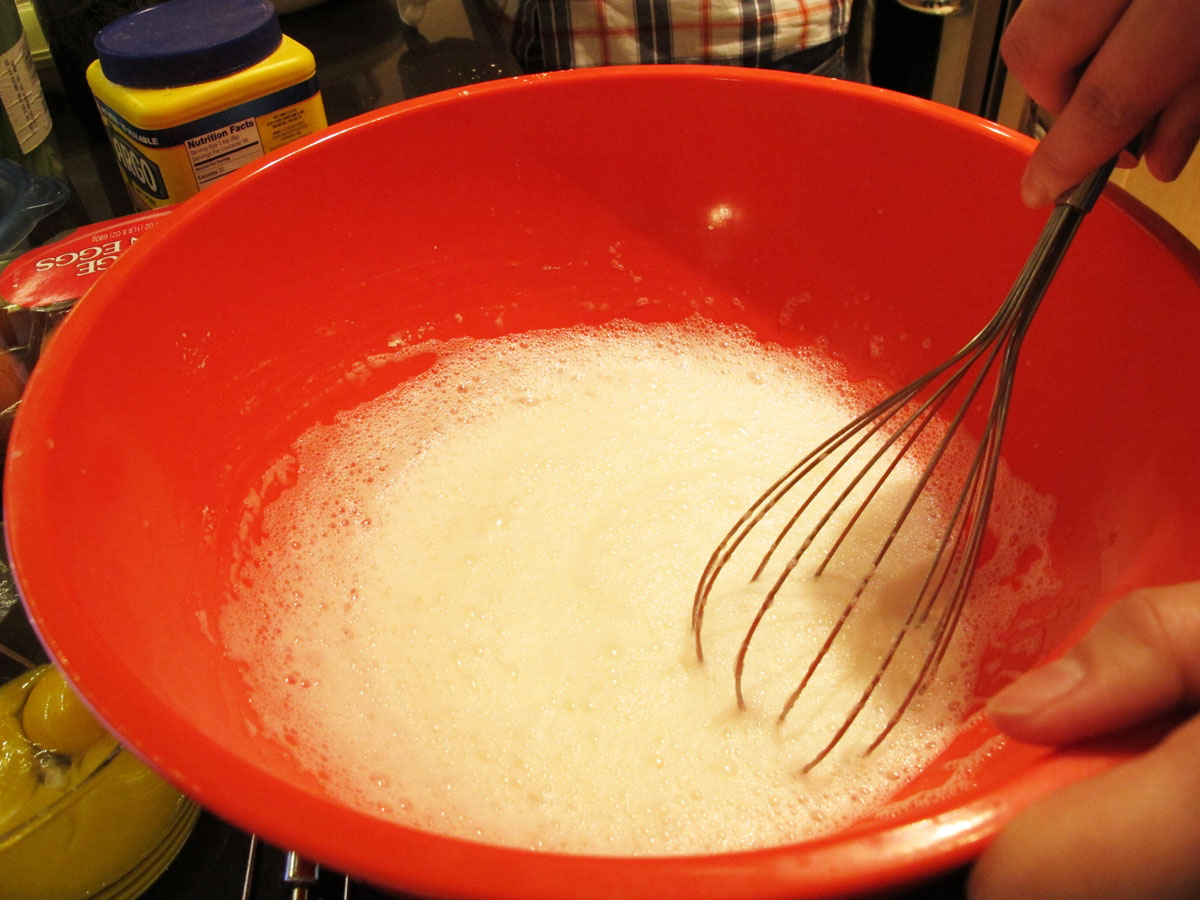 Whisk the wine, egg whites and cornstarch together in a bowl until fluffy.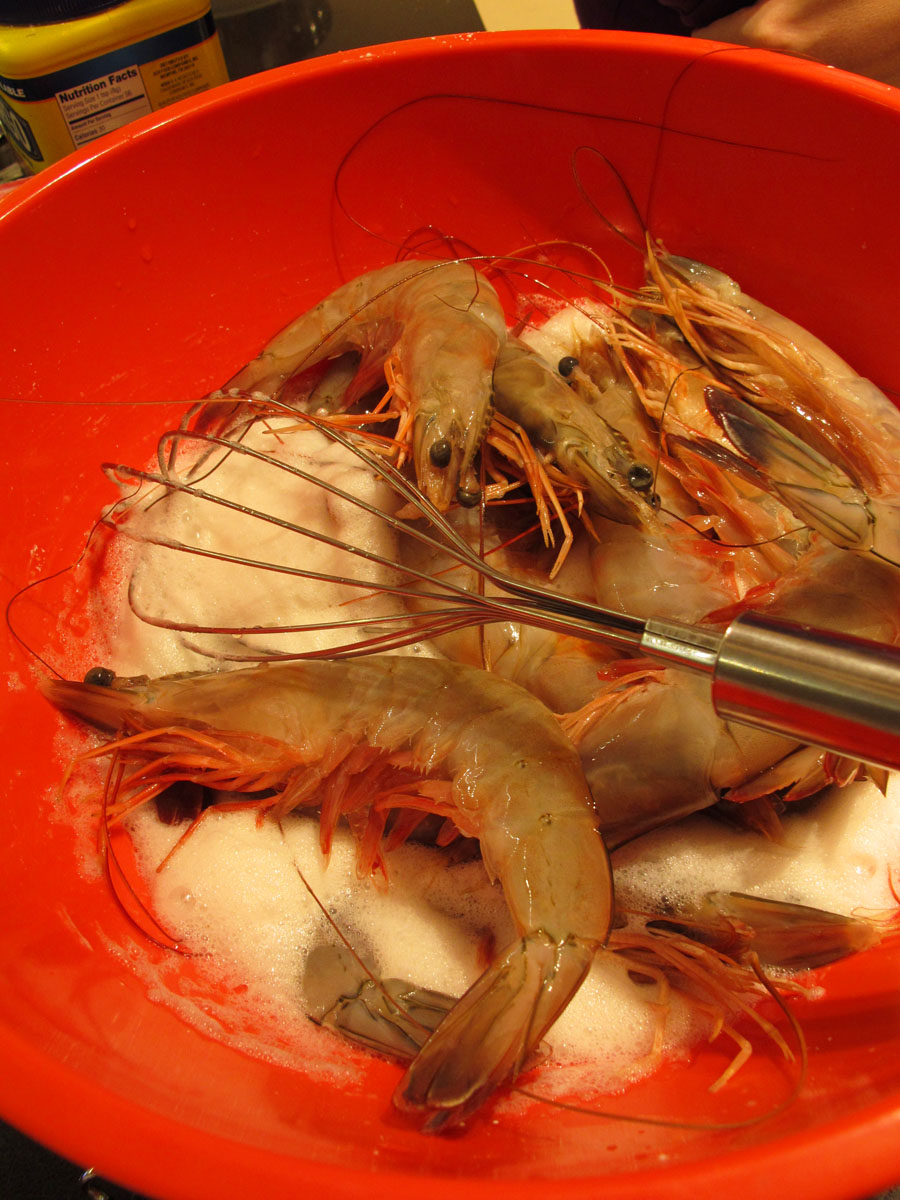 Add the shrimp and coat each one thoroughly. Sprinkle with a generous amount of salt. Let stand for 10 minutes.
Meanwhile, bring a pot of water to boil and cook the pasta until al dente. Drain it and set it aside.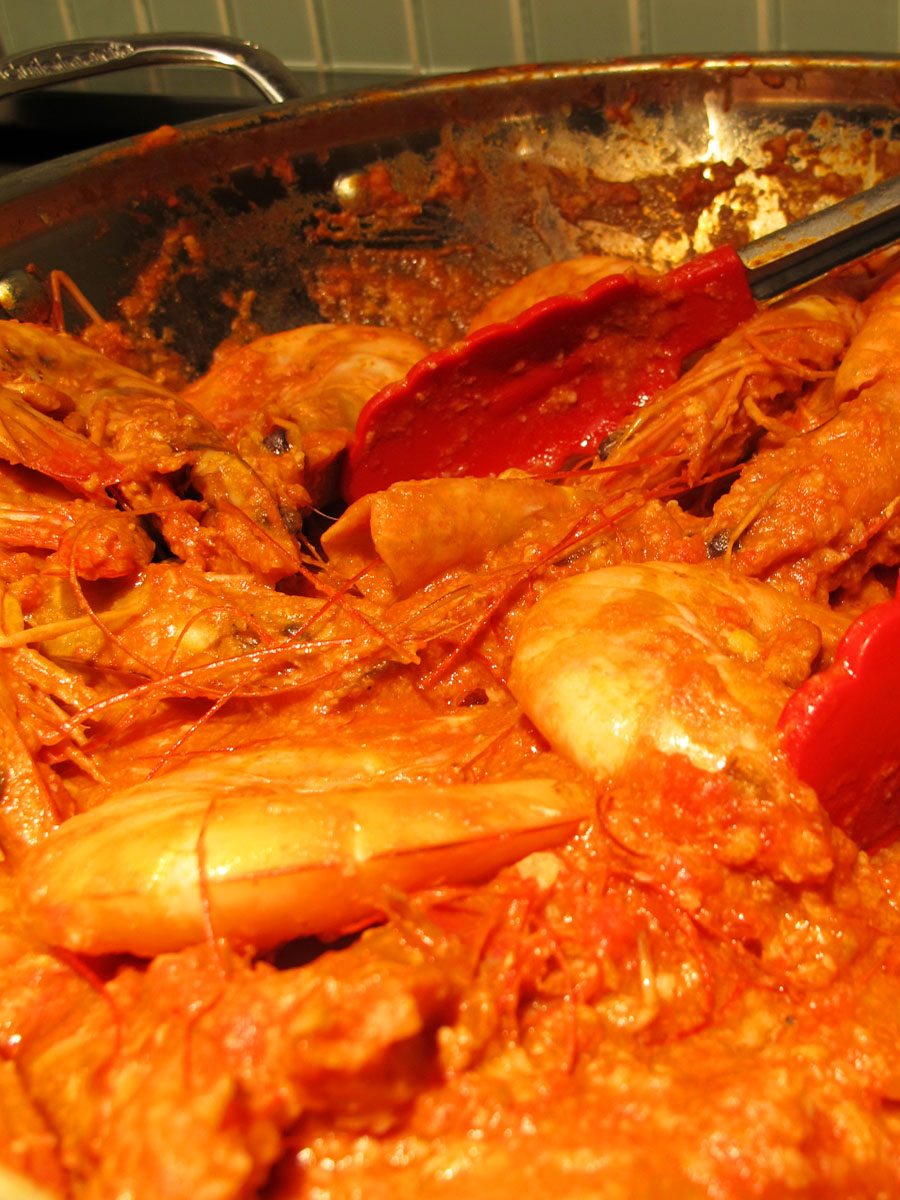 Heat the oil in a large skillet or wok over medium heat. Drain the shrimp and add them to the pan. Cook for 2 minutes until barely pink. Add the diced tomatoes, garlic and remaining 1 ½ cups white wine. Simmer until shrimp are opaque and cooked, about 2 more minutes. Season to taste with salt and pepper.
Divide the pasta between pasta bowls or deep plates. Top each plate with shrimp and tomato sauce. Make sure there are ample napkins at the table, as peeling the shrimp will be messy. Don't forget to suck the juices out of the shrimp heads!