Sardines may not be as popular or showy as their larger brethren, but they pack lots of flavor into a small package. This oily fish may not be the best choice for the fish-shy, but seafood aficionados will love the intense punch of broiled or grilled sardines. In this recipe, a ginger, soy sauce and rice wine marinade is used to mellow the sardines a bit, but their personality still shines through. If you're looking to move beyond mild white fish, this is where to start!
Don't forget to check out our previous recipe on Panko-Crusted Fried Sardines. For more information on Element Seafood's sardine offerings, give us a call.
Marinated and Broiled Sardines
Serves 6
6 whole sardines, each about 9" long
2 tbsp salt
1 tbsp sugar
1/3 cup soy sauce
2/3 cup rice wine
4-inch piece of ginger, peeled and thinly sliced
1 tbsp cilantro, minced
Lemon wedge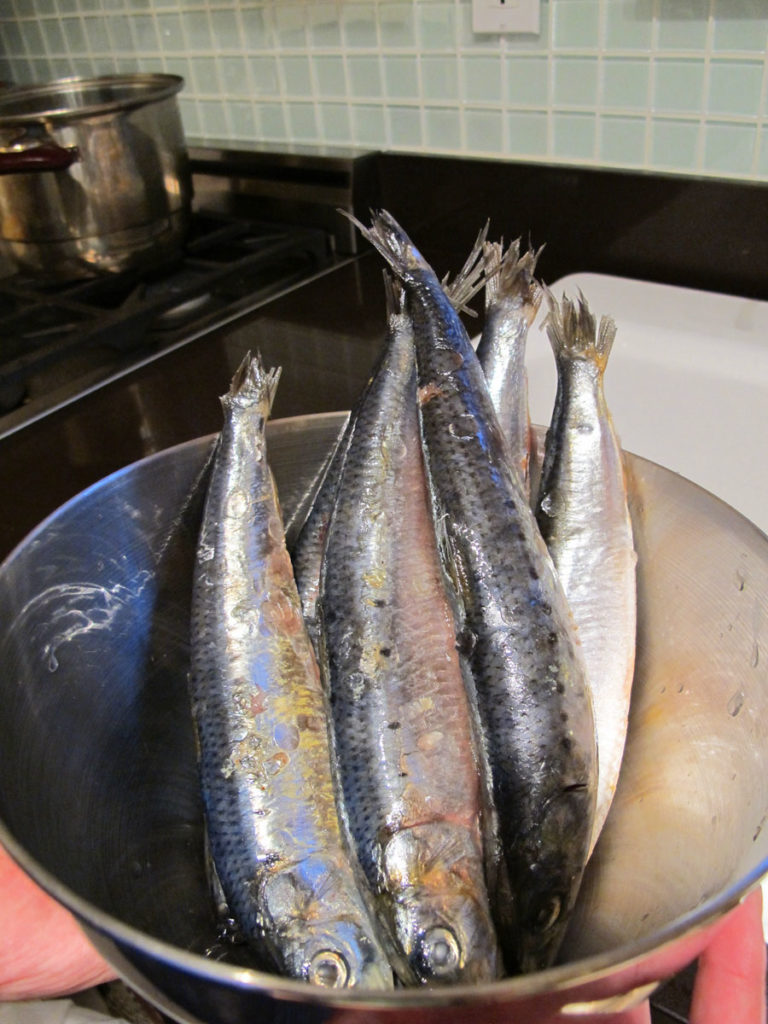 In a medium mixing bowl, combine the salt, sugar, soy sauce, rice wine and ginger. Clean and gut the sardines, and line then in a baking dish. Pour the marinade on top and cover the dish with plastic wrap. Refrigerate and let marinate for at least 2 hours and up to one day. Prior to cooking, drain the marinade and ginger slices. Drizzle a bit of oil over the fish. Set the baking dish under a broiler for 5-10 minutes, until the fish is tender and flakes easily. Squeeze lemon juice over the fish and garnish with a sprinkle of cilantro.