This may be a biased opinion, but there's almost no better place to be on a bright Sunday than the New Amsterdam Market at the South Seaport.
The New Amsterdam Market takes place almost every Sunday during the summer months, but the market periodically hosts a special "Gathering of Fisheries," where seafood purveyors are invited to sell their wares just steps from the now-shuttered Fulton Fish Market. With the river breeze to our backs and heaping bags in hand, we filled the W&T Seafood stall with an assortment of oysters, clams and mussels.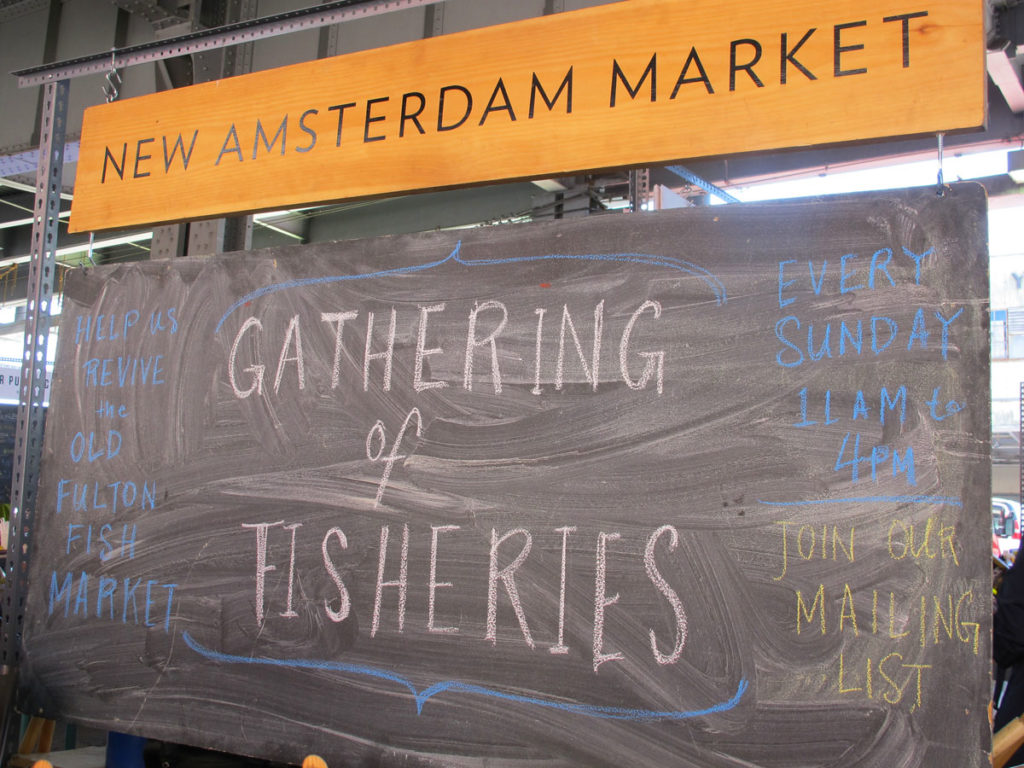 One question remained: would anyone buy the oysters? At past markets, we have shucked for anyone interested in slurping an oyster on the spot. This time, the market chose to not pursue a permit to shuck, and focused on wonderful, whole shellfish to encourage cooking and shucking at home. Some folks walked away disappointed. However, many people went the adventurous route and took us up on our offer of a free shucking demonstration. As it turns out, the demand for shellfish was so high, we ended up selling out much sooner than expected. Then again, selling out is the goal at street markets. So, high fives all around to our terrific team!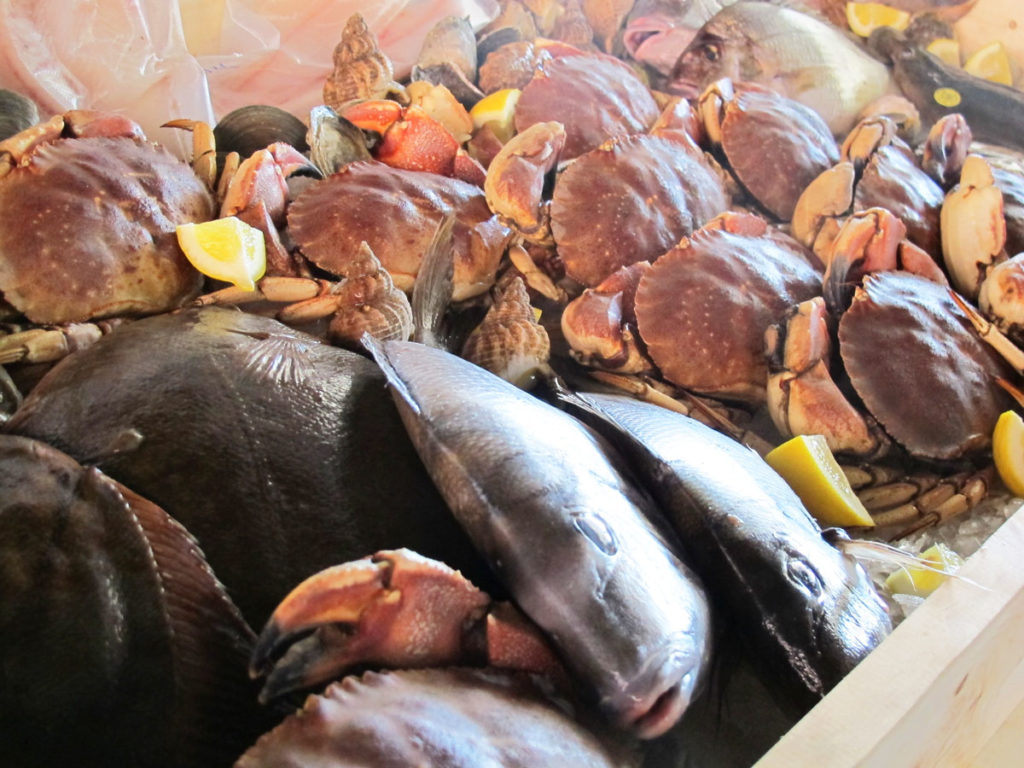 Meanwhile, over a dozen other seafood vendors were active and hawking fresh, local fish and crimson-hued crabs.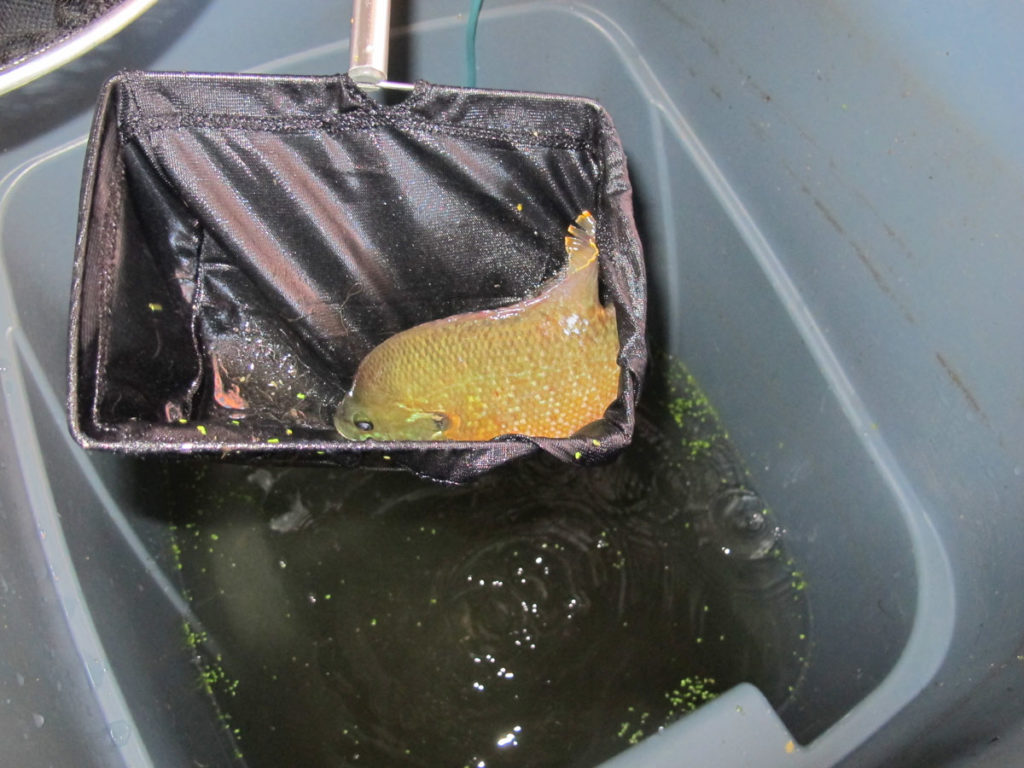 For an extra fresh meal, you could purchase tilapia and tilefish, live and flopping with glistening scales. The fish were living in large plastic tub as part of a recirculating aquaponics system. This is a great form of symbiotic aquaculture that produces fresh veggies and fish, without the chemical additives and waste inherent in many farmed fish systems.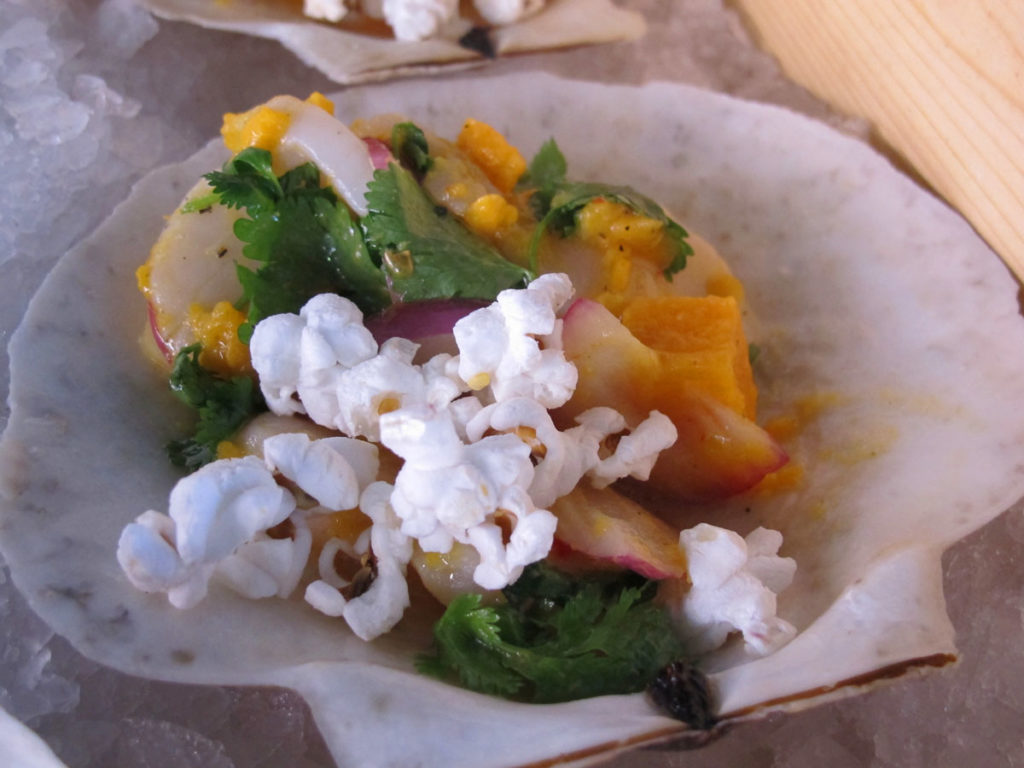 Of the ready-to-eat options, I loved this ceviche served on a large scallop shell. What a great way to reuse natural materials.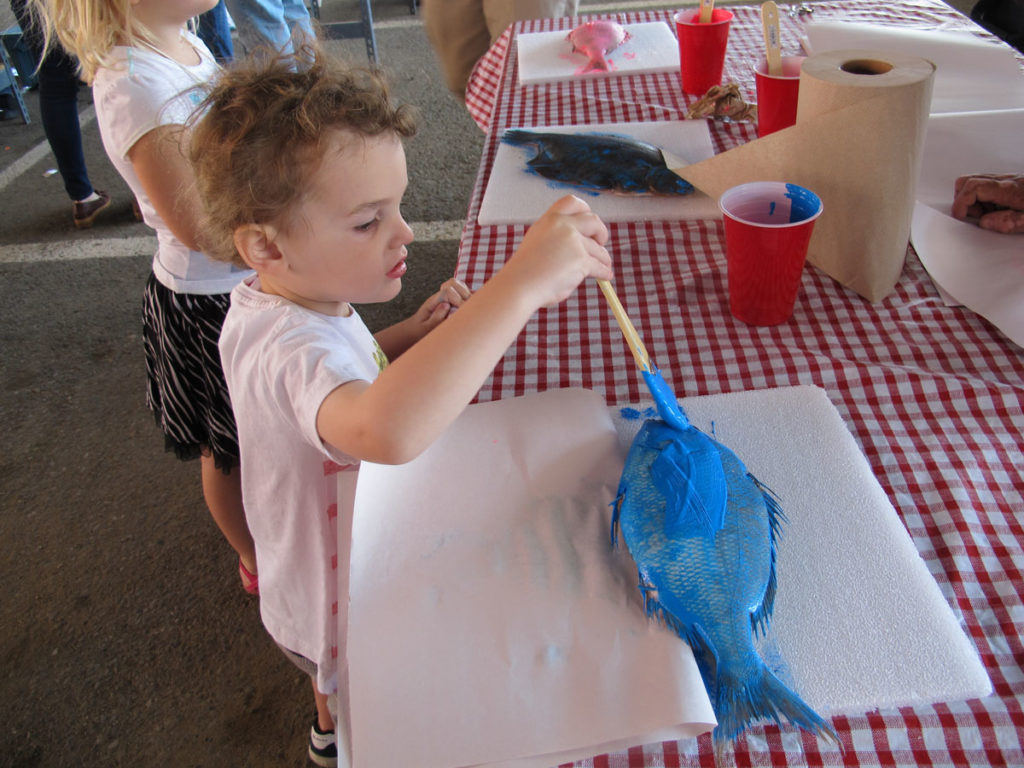 For the young (and young at heart), painting stations were set up where you could paint a fish, then flip it onto a piece of paper to create a fish print.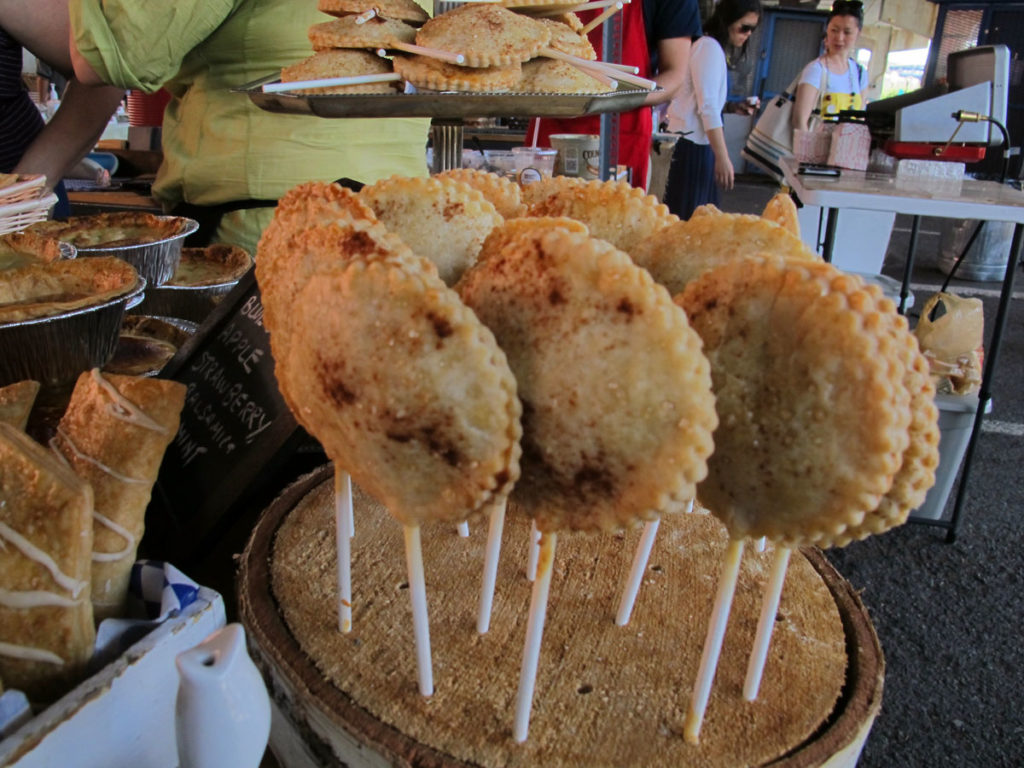 Aside from seafood, New Amsterdam Market also offers a diverse array of vegetables, breads, jams, and other products by small-batch producers. Pie Corps had a whimsical display of pie lollipops, because everything tastes better on a stick.
Abundant amounts of spring produce were available, and the violet flash of these spring onions caught my eye. Or, for those interested in taking a spin along the waterfront path, locally handcrafted bicycles were on sale.
If you haven't already, stop by the New Amsterdam Market to support local economies and sustainable food! We hope that the market will someday become a permanent, year-round fixture, giving new life to the centuries-old tradition of public markets in New York.